Hollywood actor Tom Holland, who is awaiting the release of his film 'Uncharted' in India, has expressed his love for the country. The actor confessed how much he loves India while promoting his film.
Stating that he wants to visit Agra to see the Taj Mahal, he said, "I am a big fan of India but as I said I never got a chance to go there. I am grateful to my fans in India for the kind of love and support I have received."
The Spider Man actor says he wants to see the Taj Mahal in Agra. He said, "I come with my new movie and I hope Indian audiences will like it too. I would love to come to India one day to meet my Indian fans or maybe one day shoot a movie there too. I would like to see every part of it, including the Taj Mahal in India. Everything is very beautiful there. I really want to travel all over India."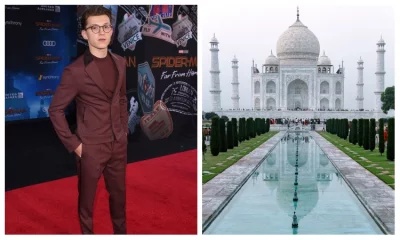 Earlier speaking to leading daily while promoting Spider-Man third installment, Tom Holland expressed that India is top of his bucket list, he stated, "I have never had the luxury of going to India. It is absolutely on the top of my bucket list. We went out for an Indian curry meal last night and we had a wonderful time. I would definitely come to visit your beautiful country and meet you all. We are delighted that this film is releasing in India and we promise that we will come and visit soon."
'Uncharted' will be released will be released in four languages ​​(Hindi, English, Telugu and Tamil) on February 18, 2022. The story of the film revolves around the story of Nathan Drake, played by Tom Holland, who is recruited by a seasoned treasure hunter to recover a fortune lost 500 years ago.