Sonakshi Sinha has reportedly landed in legal trouble as a non-bailable warrant has been issued against the actress in a fraud case. The actress has been accused of not attending an event, for which she had allegedly taken Rs 37 lakh in advance.
According to reports, Sonakshi was paid a sum of Rs 28 lakh in advance for an event in Delhi where she was supposed to make an appearance as a chief guest. However, the actress did not attend the event and had taken an advance payment for the same. The event organiser Pramod Sharma reportedly filed a complaint against the actress in 2019 after repeated attempts to recover the money.

Now, the Moradabad court has reportedly issued a non-bailable warrant against the actress in the fraud case. Not just that, the court has also directed Sonakshi to appear in court on 25 April.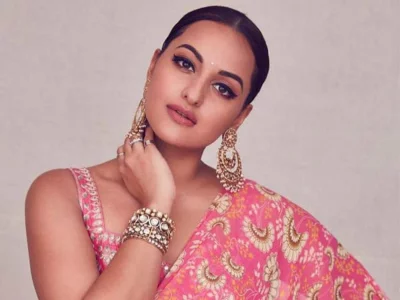 Sonakshi got all the money transferred in her account and in her manager's account before coming but She refused to come later. Pramod Sharma said that he had suffered a lot due to Sonakshi's absence. The court has now issued a warrant to Sonakshi in this case.
Sonakshi's manager is said to have refused to pay the event organizer money. A fraud complaint was filed after the victim did not receive the money despite contacting Sonakshi Sinha several times.
It is being told that Sonakshi Sinha has come to Moradabad several times to record her statement in this case, although she was absent for a long time, due to which the court has now issued a non-bailable warrant against Sonakshi Sinha in the cheating case.
The India Fashion and Beauty Awards ceremony was to be held on 30 September 2018 at Siri Fort Auditorium, Delhi. Pramod Sharma had called actress Sonakshi Sinha for this program through companies named Talent FullOn and Exid Entertainment. There was a contract for this as well.
Sonakshi recently returned from the 'Da-Bangg' tour, where she shared the stage with Salman Khan, Disha Patani, Pooja Hegde, and others. Workwise, Sonakshi will be making her OTT debut. She will be seen in a horror-comedy titled Kakuda and Double XL with Huma Qureshi.