Bollywood superstar Aamir Khan is celebrating his 57th birthday today (March 14). Recently, he gave a rare interview with a news channel, where he opened up about his family and divorce.

Aamir first married Reena Dutta in 1986. They have two children, Junaid Khan and Ira Kha. The actor's marriage with Reena broke in 2002. After that the actor married Kiran Rao in 2005. They have a son Azad Rao Khan. However, the second marriage of Aamir lasted only 15 years. The couple announced their separation in 2021.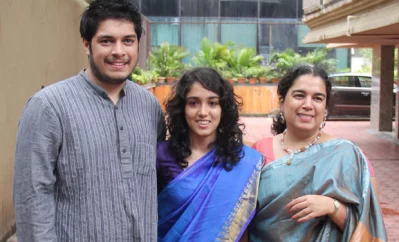 Aamir said that Kiran Rao and he still love one another with a great amount of mutual respect and fondness. The superstar also spoke about how people found it tough to believe that he had such cordial equations with his ex-wife. "It's difficult for people to understand. This is because, usually, we don't see a bond like this (among couples who separate)," states Aamir.
Talking about his family, the actor said, "Somewhere, I did not take my responsibilities. I am so close to Reena ji, Kiran ji, Reena's parents, Kiran's parents, my children. When I joined the film industry, I was 18. I gave too much time to the industry as I wanted to learn so much, I wanted to do so many things. But today I realise, I could not give enough time to my family."
He said that he took his family for granted. The actor further added that when he began his career, his prime focus was on winning the audience's hearts. While he pointed out that people ideally give three to four years, even go to the length of five years, to focus on setting a foundation for their career, he ended up giving more time to his career than to his family. According to Aamir, "It's my biggest mistake (not being able to spend enough time with kids). But I won't blame my profession for it. Today, Ira is 23 but when she was 4-5, I wasn't there for her."
Mr Perfectionist also talked about his relationship with children. He said, "It would not be right to blame my profession. However, I could give time to Ira when she was 4 to 5 years old. I was not there for her. It is my biggest mistake," said Aamir.
The actor said, "Kiran and I love each other so much. We have a lot of respect and love for one another. But people don't get this and I accept it because we don't see it usually. Actually, Kiran and I realised that we like each other so much and consider one another family in the truest sense. Kiran and I are actually families. But our relationship of husband and wife experienced a certain change and we wanted to respect the institution of marriage." Aamir also clarified that his marriage his divorce with Kiran did not happen because of any other relationship in his life.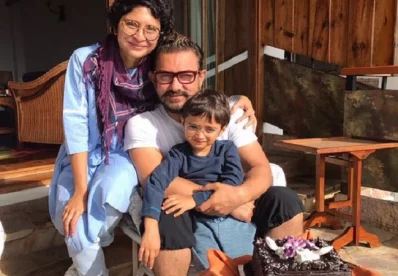 During the course of this conversation, when he was asked if his divorce with Kiran happened because of any other relationship, the Dangal actor refused and said, "No. There was no one back then, there is no one now."
Aamir Khan emphasized, "Usually, when couples separate, they tend to fight. But this didn't happen, neither with Reena ji and me nor with Kiran ji and me. My younger sister Farhat got married to Reena's younger brother, Rajeev Datta. So, you see, our family is quite connected to each other."
The interviewer pointed out that usually; couples go separate ways due to a third person. At this time Aamir Khan stated, "Of course, that can happen. However, in both these situations, that was not the case. When I divorced Reena ji, there was no one in my life. People believe that I was dating Kiran ji at that time but that's not true. I did meet Kiran ji during the making of Lagaan (2001). However, we didn't know each other so well then. 300 log the tab (unit mein aur usme se) ek Kiran ji thi (laughs)!"
Finally, Aamir Khan said, "We also place a lot of importance on our kids, be it Junaid, Ira or Azad. We don't want to take steps that would harm them. We'll take care of them, while at the same time, also considering the situation at hand."