The fifth edition of the Filmfare Awards Bangla will be organised on March 17 to honour the best cinematic works in the Bengali film industry. This is the first time that any lyricist of Bangladesh has been nominated for the award.
Three Bangladeshi celebrities have been nominated for this year's event. They are Mosharraf Karim in the Best Actor (Critics) category, Asif Iqbal in the Best Lyricist category and Mahtim Shakib in the Best Singer category.
Bangladeshi actress Jaya Ahsan has also received two nominations for Filmfare Bangla 2021. She has been nominated in the Best Actress and Best Actress (Critic) categories for her impeccable performance in this movie.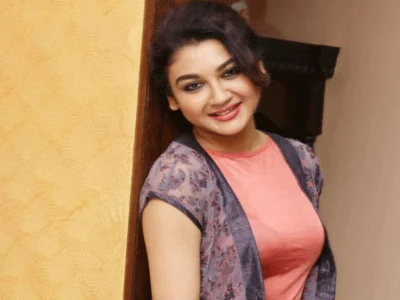 Asif Iqbal, one of the leading lyricists of the country, was nominated for the song 'Mayar Kangal Ami' from the movie 'Alp Thole Satya'.
"As a Bangladeshi, I never thought I would get such a nomination from India. I got the news today. I also received an invitation. I want to go. I think that's a lot for me. Because, I didn't write too much for the film. This is the first time I wrote in Tollywood. I didn't think I would get such a response from there. The song is well acclaimed there, that's all. However, he is still hesitant to believe that the award will reach the ears of the officials. But I am grateful to my artist-composers and producers. I was able to write the song because they wanted to," said Asif Iqbal.