Akshay Kumar's film 'Bachchan Pandey' has come into controversy after its release. There is a demand for boycott of the film on social media. While his fans have high hopes from this film, releasing on March 18, the demand for boycott has also given a blow.
Bachchhan Paandey marks Akshay's second collaboration with Kriti Sanon after Houseful 4. Arshad Warsi and Jacqueline Fernandez have also played good characters in the film Bachchan Pandey, directed by Farhad Shamji. The story of the film, Bachchan Pandey, is about a gangster on whom Kriti Sanon wants to make a film. She takes the help of Arshad Warsi to understand the life of that gangster closely and from this the whole story begins.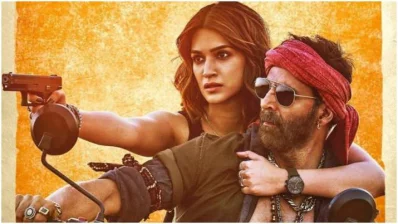 While a lot of fans are loving the film calling it as an 'entertainer', a section of social media users, who are offended by the movie's title and Akshay Kumar's role, are slamming the makers. Irked netizens are expressing their anger on Twitter as they allege that the film-maker Farhad has intentionally used the name of 'Paandey' for a gangster role as Paandey belongs to the Brahmin community.
People are writing that the Muslim director has deliberately shown a harsh villain to a Hindu Brahmin. Ever seen a Muslim director making a Muslim person a villain. At the same time, a user named Akshay wrote, "On one hand some are making films on the history hidden from us and on the other hand some are making films on gangsters. Feel ashamed..!!"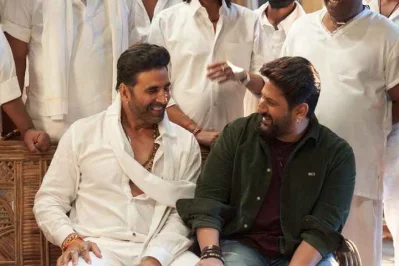 People are also writing that Sajid Nadiadwala has deliberately shown the Hindu-Brahmin to be negative by copying the villain's look from Bahubali. Apart from this, one has written that Akshay Kumar is not an Indian, he is a Canadian because he does not have Indian citizenship, but he has Canadian citizenship, also Akshay Kumar has made fun of Hindu gods in every film.
Not just this, Bachchan Paandey's 'Holi par Goli' tagline has also come under the radar as social media users accused the film-makers of hurting the Hindu sentiments.