Now-a-days we see explosion in phone and email scams. Technology reveals a surprising amount about ourselves. Sometimes we treat our online life with less caution. It is important to understand that every click we make has a consequence and we can get into as much trouble online as we can walking down the street. Being aware of the possible scams is a great step at keeping yourself safe from online criminals.
In the US, one in ten adults will fall victim to scams or frauds every year. These can be as small as donating a few dollars to a false cause, having your email address stolen and sold to advertisers, or it can cost you your life savings or social security number. If someone has access to your online accounts, it allows them to build a picture of you and your life. The password you have been using for the past three years is probably floating around a cache of compromised credentials on the dark web. It's time to rethink things.
There are a few things you can do to ensure you no longer get these calls, or at the very least block the calls from coming through.
How to avoid getting scammed online or phone
Two factor authentication
If your accounts offer two factor authentication, implement it, and choose an authenticator app over simple text message authentication.
Password manager
Security experts recommend using a password manager to create random, unique passwords. All you have to do is secure the software with a single strong password, and it will do the rest for you. Just make sure that password is as strong as possible – and not a reused one.
Pay for what you need
We collect subscriptions these days. From streaming music to video services and online fitness to digital magazines, gaming services and audio books. Now is a good time to take stock of what you are paying for and what you actually use. It may not seem like much when you sign up, but over the year it adds up, even more so when you realise that you haven't opened the app in question in about six months. You can divert that money to a more useful cause.
If you have subscribed through the App Store on your phone, you will find the subscriptions in settings, select your iCloud ID and check under Subscriptions. On Android, go to Settings> Passwords and Accounts and select your Google account. Scroll to payments and subscriptions to see your recurring payments.
Never give out your PIN or passwords
A genuine bank will never ask for your PIN number or password to your online banking over the phone. If the caller asks for this, hang up, as it's certainly a scam.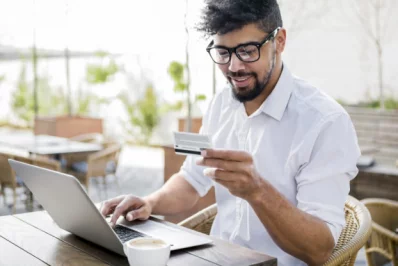 An alternative trick is to ask you to type your PIN or Password on the keyboard of your phone. Again, a genuine bank would never ask you to do this, so hang up immediately.
Don't transfer money
Scammers often ask you to transfer money into another account to help protect your finances from suspicious activity. Your bank would never ask you to do this. Never transfer money to anyone over the phone.
If you're worried about someone vulnerable who may fall victim to transferring money, it might be worth encouraging them to use mobile banking.
Say no to couriers
Another common scam involves fake couriers. The person you're speaking to on the phone will say there is a problem with your bank account and then offer to send a courier to collect your card, PIN details, cheque book or cash as a fraud prevention measure.
This will always be a scam. You should hang up immediately and report the number to police or RAB and your bank.
Check your email settings
Mark unwanted emails as spam, strengthen your privacy options in your email security settings and have a secondary email account to use when you need to provide an email address for transactions.
Verify contact number
Always verify contact information independently. Do not call numbers provided in an email, text or letter; look up the business's number before dialing.
Avoid quick decisions
If the person calling you is pushy, aggressive or rushes you into making a decision, then it's probably a scam. If you're worried about someone who may be vulnerable to giving out personal details under pressure, encourage them to talk to family and friends before making decisions over the phone.
If you or a loved one are being hassled by scam phone calls on your mobile phone, consider installing an app like True Caller. This helps reduce unwanted calls and messages by connecting to a huge database and blocking any calls from numbers that have been reported as being from nuisance/scam callers by other users. It's available for iPhone and Android and is a good option to ensure those who feel easily intimidated aren't exposed to pressure from scammers.
How to spot a phone call or email scam
The caller's phone number looks similar to yours. Fraudsters use software that mimics, or "spoofs," local numbers to make incoming calls look as if they're coming from your community so you're more likely to answer.
The email address has a typo or seems "off." Always check the email header carefully; sometimes scammers will change just one or two letters in an email address. Hover over hyperlinks to view the web address they'll direct you to; if they seem vague or inauthentic, don't click them.
You're pressured to act fast. Cons often create a sense of urgency.
Messages like, 'OMG! Is this a photo of you?', 'This is the Social Security Administration, and your number has been suspended because of criminal activity,' 'Congratulations! You Have Won $1,000,000', 'The store is Closing, 90% Off Everything', or 'I Can't Video Chat, My Love, If Only I Had an iPhone'- are common ways for scammers to hijack an account and obtain your login information. Once someone gets this malware on their account, they will send out messages to all their friends on Facebook, for example, that has a link and says "OMG! Is this a photo of you?" There are alterations to this message and the scams start once you click the link and get asked to log in to your account. Since there are glitches that force people to sign in again, many will think that this is legit. The moment you log in, however, the scammers have your account info and will use it to send the same message to your friends. They can also do whatever they want with your account.
If you do fall victim to these scams, it is a good idea to report it immediately to Facebook. Then, make a post on your story and timeline asking contacts not to click on anything you send them. If you can, message everyone individually as well. If you get any of the same links sent back to you, then you know that your friend has also been hacked and you can let them know by sending them a message. They will not always be aware that this happened to them until someone lets them know, which can cause more people to be hacked.
They request payment in gift cards. Any time somebody asks you to pay for some obligation by purchasing a gift card and sharing the numbers from the back, it is a scam. It is just not a legitimate form of payment.