Ramadan is a season of serenity and reflection, a time to experience togetherness and connect with loved ones. Doreen Hotel Dhaka is inviting guests to the ceremonial breaking of the fast and Suhoor with loved ones, in the relaxed, warm lighting and contemporary setting of their Restaurants. With its lavish Iftar & Suhoor buffet, guests will enjoy a plentiful array of Arabic and Continental specialties at THE FLAIR (24th Floor) and THE BEAST (26th Floor).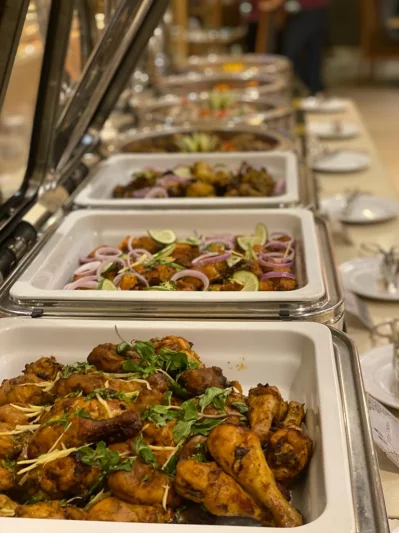 Start your meal with Arabic salads such as Hummus with Pita Bread, Tabouleh, Tandoori Chicken Salad, Beetroot Mutaba, and so on. In the main course, enjoy Beef Tahari, Stir Fry Chicken with Cashew Nut, Oriental rice/Chicken biryani, Grilled Fish with Pepper Sauce, Giant Grilled Prawn with coriander butter lemon sauce, Pasta Al Arabiata / white sauce penne pasta to name a few. For all meat lovers, relish Classic spicy lamb stew/ lamb shank, Cajun Marinated Grilled Chicken/ Makluba, Chicken Shish Tawok / chicken malai kebab, Mutton Rogan Josh / Mutton rezala, Murgh Lazeez Tikka / Tangri Kebab, Beef Jali Kebab / Mutton Galati kebab. Guest can enjoy the star dish – whole Lamb Quzi, Oriental rice/kabsa rice, Arabian Chicken Shawarma, Mutton Haleem, and many more.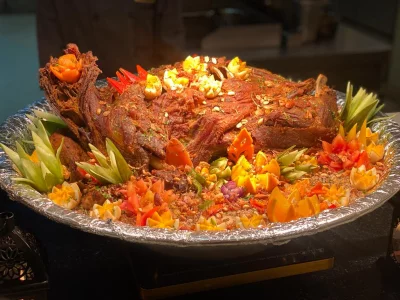 End the meal on a sweet note with desserts such as Baklava, Basbusa, Kunafa, Katayib, Balasham, Um Ali, and more.
Come together with your family and friends to indulge in a variety of Ramadan favorites under the open sky at Panache. A BBQ Iftar Buffet is waiting for you to devour.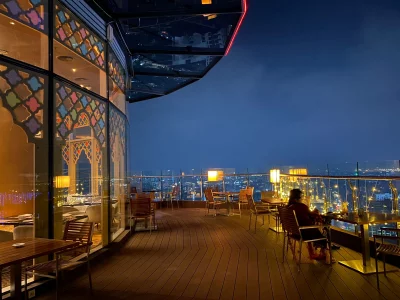 Price: Iftar Buffet at BDT 6499 NET per person at THE FLAIR And THE BEAST, Suhoor Buffet BDT 3163 NET Per Person at THE BEAST. Both the Iftar and Suhoor have Buy 1 Get 1 and Buy 1 Get 2 Free offers on selected bank cards.
BBQ Iftar Buffet is priced at BDT 2499 NET Per Person available at PANACHE.
50% OFF for Kids between 6 and 12 years old and FREE for kids below 6 years old.
Time: From Sunset until 10:30 pm for iftar and 12 AM till dawn for Suhoor.
For more information and bookings please call +8801966662152.
A celebration of flavors is set here at Doreen Hotel Dhaka to make this holy month more memorable.