American pop-star Britney Spears will soon tie the knot with her fitness expert-turned-actor beau, Sam Asghari. The hint about the wedding was dropped by Sam in one of his Instagram Stories.

Sam Asghari announced via his story that the couple has selected a wedding date.
"The big day has been set!" Asghari wrote in a post to his Instagram story. "But nobody will know until the day after."
Britney Spears is expecting her third child and first with Asghari. She had referred to Sam as her husband in considered one of her Instagram posts. Sam too had referred to Britney as "my spouse" on social media. This triggered speculations amongst followers that they're already married.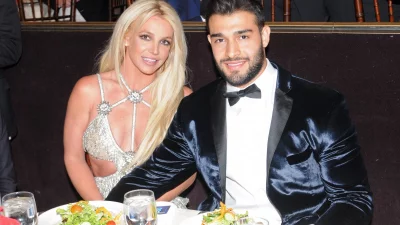 On Mother's Day, Asghari wish Spears a happy Mother's Day and referred to her as "my soon to be queen."
In the pic, Sam indicated that he and Britney are likely to get hitched soon and wrote that their "big day has been set". He remained tight-lipped about the wedding details and wrote that "nobody will know until the day after."
The pair got engaged back in September 2021, and the wedding date may be coming up sooner rather than later. Britney herself has been hinting at the progress of her wedding dress, which is well underway and being designed by none other than long-time friend Donatella Versace.
Britney also shared an image of her kitty on her actual wedding veil. While she first posted the pic the day before Mother's Day, writing, "It's MEOW time boys and girls. And yes, this is the veil to my wedding dress!!!" she deleted it and reposted it a day later with the caption: "Introducing Wendy !!! And yes, this is the veil to my wedding dress."