US pop singer Britney Spears' first husband Jason Alexander live-streamed himself attempting to crash her wedding to Sam Asghari in Los Angeles on Thursday.
Britney and her fiancé Sam Asghari were reportedly expected to marry on Thursday. The couple announced their engagement nearly nine months ago, after Asghari proposed with a four-carat diamond ring.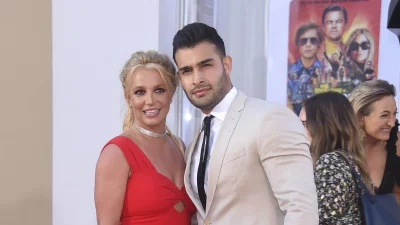 According to TMZ, Alexander went live on Instagram as he approached the event's security, saying he'd been invited by the singer. Alexander livestreamed all the way into Spears' home and wedding tent before a "physical struggle" took place and police were called to the scene.
Alexander was briefly married to Spears nearly two decades ago. The video showed him approaching security while announcing: "Britney Spears invited me here. She's my first wife, my only wife, I'm her first husband. I'm here to crash the wedding."
Britney was also previously married to Kevin Federline, with whom she shares two sons, ages 14 and 15.