Director Dipankar Dipon's film 'Operation Sundarban' released on September 23 at several multiplexes and theatres across the country.
This time, the film will go to the international arena. It is all set to have its premiere in Australia on October 7 at 5:45 pm.
The film's first international screening has been organised by Krazy Tickets and Poth Productions, with the premiere show being held at HOYTS Bankstown, Sydney.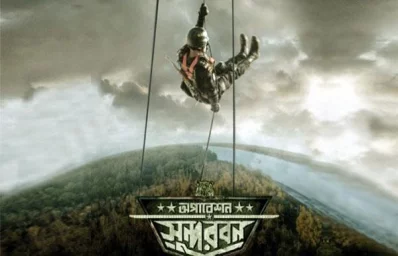 The film is produced by RAB Welfare Cooperative Society Limited. Based on the wild setting of the Sundarbans and the dark side of its pirates as the important aspects, the film has been accompanied by the action-packed performances of the actors like Riaz, Siam, Nusraat Faria and Roshan. The film also features Raisul Islam Asad, Shatabdi Wadud, Manoj Pramanik, Taskeen Rahman, Rawnak Hasan, Arman Parvez Murad and Indian-Bengali actress Darshana Banik in other important characters.
Shooting of the film was held in multiple remote areas of the Sundarbans, under the supervision of RAB. Actor Siam Ahmed, alongside Ziaul Roshan, Riaz Ahmed and others underwent special training by RAB before the shooting in the Sundarbans.