The uncertainty over sensational entertainer Nora Fatehi's presence in Bangladesh comes to an end as she is coming to Dhaka on November 18 this year. The stunning Nora will come here to attend the Global Achiever Award 2022.
President of the Women's Leadership Corporation (WLC) Israt Jahan Maria confirmed the matter to the media.
Nora Fatehi, the Canadian actress, model, dancer, singer, and producer, who is known for her work in the Indian film industry.
Israt Jahan Maria said, "The preparation has already been completed by WLC. The event management organization 'Black Leaf' is also with the program. More than 1,500 people will be present there."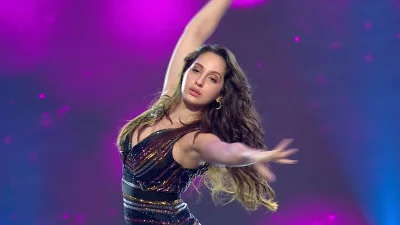 Earlier, Nora was scheduled to perform in Dhaka but she did not get the permission from the ministry of cultural affairs on that time. So she could not come to Dhaka.
In a recent video post, Nora Fatehi said that she will come to Dhaka to attend an award ceremony and she will perform there.
The Bangladeshi fans of Nora Fatehi will enjoy the performance of their favorite performer in November.