National award winning actor Mahfuz Ahmed and popular Dhallywood actress Shobnom Bubly will be seen as the lead actors in a thriller movie titled "Prohelika".
The director of the movie is Chayanika Chowdhury while Pantho Shahriar has written the story, dialogue and screenplay.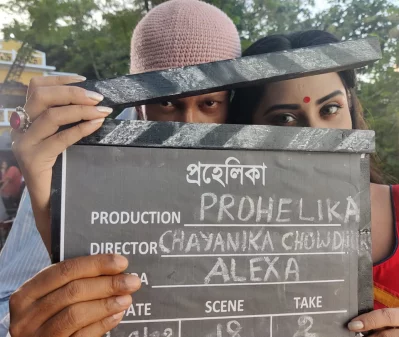 This is the first time the duo is working together in a film. The shooting of the film started from November 2 in Sylhet.
Regarding the context Bubly said, Mahfuz Ahmed is one of her favourite actor and she is very excited to work with him. It is also going to be her first work with Chayanika as well.
"I wanted to cast Mahfuz in my first film 'Biswashundori'. He is one of my favourite actors. Finally, he has joined the cast of my second film. On the other hand, Bubly has been part of 'Prohelika' only for the story of the movie. I hope the audience will enjoy their chemistry in the film," said Chayanika Chowdhury.
Ittefaq/FS