Popular Dhallywood actress Pori Moni shared an angry cryptic note on November 9 at around 2:30 leaving her fans in a state of concern.
The 'Gunin' actress wrote on her facebook, addressed to Vidya Sinha Mim, "You should have been content with your own husband."
She accused filmmaker Raihan Rafi of doing brokerage, aside from cinema. She also tagged her husband Shariful Razz and said "you shouldn't have let it go this far".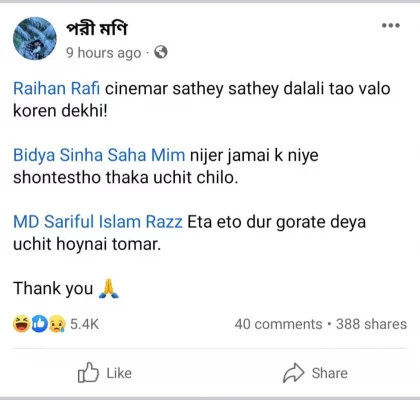 The actress though tried hard to remain tight-lipped but the pretty actress couldn't stay silent for longer and her latest facebook post is proof.
Soon after the actress shared the post, fans seemed concerned about her and wanted to know, what has happened to Pori Moni.