American rapper, songwriter and fashion designer Kanye West has stated on November 25 that he intends to run for President of the United States of America in 2024.
In a video posted by Twitter account Patriot Takes, West is directly asked if he will run for president in 2024.
"Yes," he replies.
At the start of the video, West introduces "Milo, who is working on the campaign".
The rapper changed his name to Ye, posted a video of his campaign logo to social media, alongside the caption Ye 24.
While this is hardly the first time West has run for President, it is worth noting that when he did so in 2020, his campaign spontaneously combusted with a mere 70,000 votes.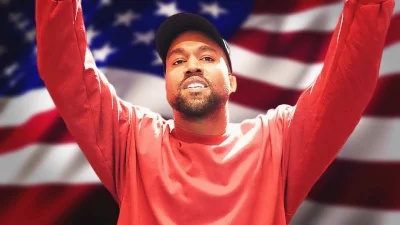 His latest claims come during a turbulent time for the 45-year-old, who faces several scandals as a result of his recent behaviour – including a series of anti-Semitic comments.