An Iranian court has summoned Bangladeshi actor-producer Ananta Jalil.
Murtaza Atash Zamzam, Iranian director of the movie "Din-The Day" announced the matter on his Instagram handle on December 5.
Taking his instagram handle, Murtaza Atash wrote, "Ananta Jalil has been summoned by the court and he or his lawyer must appear at the 9th Branch of the Prosecutor's Office of the Criminal Court in Tehran on December 25."
The notice has also been published on a reputed Iranian newspaper.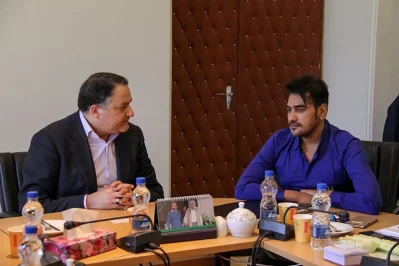 Murtaza Atas also attached an image of the court summon in Farsi which bore the seal of the Tehran Judicial Investigation Court. The authenticity of the notice could not be independently verified.
The Iranian director also accused Ananta of violating copyright.
Although the notification published by Murtaza Atash Zamzam on the social handle has been translated, it has not been possible to verify its authenticity.
Regarding the matter, Murtaza Atash Zamzam says, "According to the law, for foreigners who do not have citizenship in Iran, the news of the court proceedings is published in a reputable newspaper of their country and it is published as an official notification. Of course, Mr. Jalil can appear in court in response to my complaint one month after the official court hours and present his statement and necessary documents."
"If he (Morteza Atashzamzam) has filed a case, he can do it. I'm a foreigner, you can't take me there. And he filed a case, so what happened! I also filed a case. I didn't speak highly of being sued out of politeness. Atashzamzam filed a case in Tehran, I will file a case in Dhaka. I am on the path of truth", Ananta Jalil told the media on December 5.
"Zamzam filed a case in Tehran, I will file a case in Dhaka." I am on the path of truth,", Ananta added.