Bollywood star Shah Rukh Khan has been listed among the 50 Greatest Actors of All Time in the Empire's magazine.
Shah Rukh Khan is the only Indian actor on the list which also features actors like Robert De Niro, Tom Cruise, Tom Hanks, Natalie Portman, Kate Winslet, Bette Davis, Denzel Washington among others.
The Empire's list has been developed by a fair voting carried out by the magazine. It asked the readers to vote for their best actors of all time; the silver screen stars, the game changers or those whose talents can never be copied.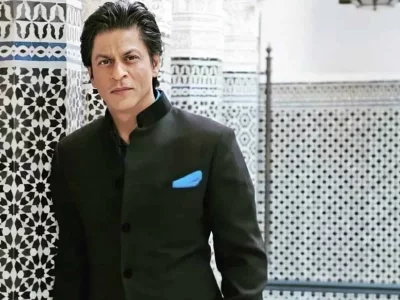 To honour Shah Rukh, the magazine wrote: "Ms. Marvel's favourite movie star has a career that has now spanned four decades of near unbroken hits, and a fanbase of pretty much billions. You don't do that without outrageous amounts of charisma and absolute mastery of your craft. Comfortable in almost every genre going, there's pretty much nothing he can't do."
On Tuesday, Shah Rukh`s manager, Pooja Dadlani, took to her Instagram to share a picture which she captioned, "@iamsrk on the Empire list of 50 greatest actors of all time... the only Indian... doing us proud always!"