Cristiano Ronaldo, one of the top football players of his generation, was officially unveiled on January 3rd with his new club Al Nassr of Saudi Arabia.
The 37-year-old, wearing the club's yellow and blue kit, walked into the Mrsool Park Stadium in Riyadh to a sold-out 25,000 capacity and thundering applause and cheers from the crowd.
"I will give my best to this club, Al Nassr. Thank you, everybody," he told the thousands of fans at the stadium.
Ronaldo, who has more than 500 million social media followers, signed a two-and-half-year deal with Al Nassr.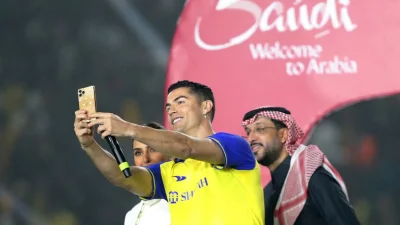 The club announced the signing on Friday, as per ESPN. The 37-year-old will receive $75 million per year, making him the highest-paid footballer in history.
In a press conference held on Tuesday in the capital city of Riyadh, the home of Al Nassr, Ronaldo said he was excited to be joining the team and hoped to use the opportunity to also develop the game of football in the kingdom.
"In Europe, my work is done. I've won everything. I've played in the most important clubs in Europe. And now for me is a new challenge," Ronaldo said.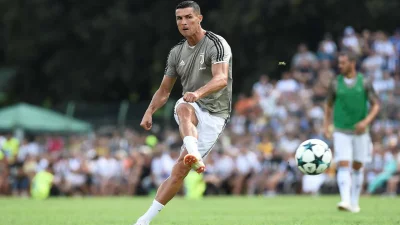 "I'm glad that Al Nassr has given me this opportunity to show and develop, not only for the football fans but also for the younger generation, and the women's generation as well."
Ronaldo, a five-time Ballon d'Or winner, said that the welcome on Monday was "amazing" and that the "Saudi people are lovely". He added that he was hoping to start playing in matches this week.
The striker also said that he had received a number of different offers to play in Brazil, Australia, the US, and even his home country of Portugal.