Shah Rukh Khan's son Aryan Khan is reportedly in a relationship with Canadian born Indian actress Nora Fatehi.
Recently, two pictures on the internet went viral, one where a fan can be seen posing with Nora and another (in the very same spot), where a fan posed with Aryan Khan. Aryan returned to Mumbai on Tuesday night after ringing in the New Year in Dubai.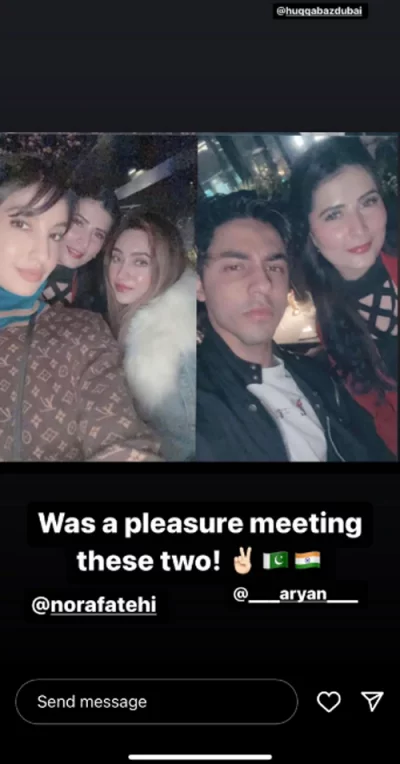 As soon as the pictures hit the internet netizens began speculating are they together.
A user commented, "So if you can have ARK and Ananya. Why not Nora and Aryan?"
"Ananya Ka Kya Hoga", another comment read.
"Good Taste", a user commented.
Although some people squashed the rumours by commenting things like, "Bro, getting pictures clicked together doesn't mean they are a thing. Grow up!!! And if you love making these theories then why are you so exclusive? Try to be inclusive and put a post when you spot two girls together. Nora and Suhana were having dinner as well."
Whether or not there is any truth to the rumour is yet to be confirmed, or denied.