For the first time in centuries, a sitting pontiff is presiding over his predecessor's funeral. Pope Benedict was the first Roman Catholic pope in 600 years to leave his post before dying.
Pope Benedict XVI is being laid to rest on Thursday, with the funeral unusually being presided over by his successor, Pope Francis.
Francis will celebrate the Mass in St. Peter's Square before his German-born predecessor is buried in the papal tombs beneath St. Peter's Basilica.
A large crowd, some of whom had gathered at the crack of a misty dawn outside the building, sang hymns and listened to readings as the ceremony began at around 9:30am local time (0830 GMT/UTC).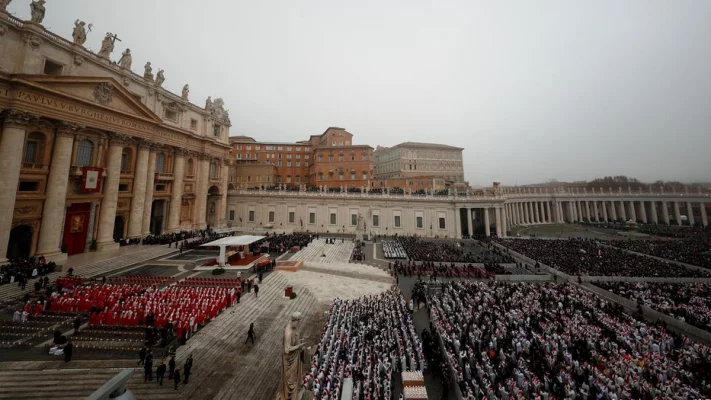 Mourners from Benedict's native Bavaria, dressed in traditional garb, were present among the crowds.
"Benedict, faithful friend of the bridegroom [a reference to John the Baptist — editor's note], may your joy be complete as you hear His voice, now and forever," Francis concluded a short speech in which he had commended his predecessor.
A prayer in German followed Francis' address, as prayers were then delivered in multiple languages, in a bid to show the Church's global reach.
Archbishop Georg Gänswein, Benedict's long-serving personal secretary and confidant, kissed the coffin amid the ceremony.