Former Bollywood actress and social worker Somy Ali, who was in a relationship with Salman Khan in the past, has spoken about the superstar and their alleged abusive relationship many times through her Instagram posts. On Thursday, Somy again took to her Instagram handle and shared a series of posts with pictures of herself and posts allegations against the actor.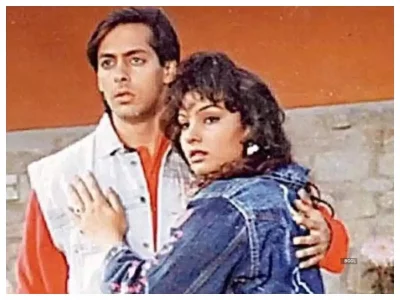 Somy, who now runs an NGO, has spoken in detail about her alleged abusive relationship with Salman. Lashing out at Salman, Somy went on to recall her relationship with the superstar and stated how the memories still haunt her. "Everyone around him, including my househelp during my time in Mumbai, were aware that he would physically abuse me. In fact my maid, Najma, used to bang on my bedroom door begging him to stop hitting me because she could hear my cries and screams. My make-up artist at the time, Ajay Shelar, had to put pounds and pounds of foundation on my neck to cover the bruises and in many other places," she wrote.
Accusing the star of alleged acts of misogyny and woman beating she wrote, "someone who would not insult me and would actually be nice to me. Unfortunately, I was unaware that these men were simply using me and I was building a future with each affair while I was simply being used. When Salman learned of these affairs, he had the guts to after beating me saying that I am a man and only men can cheat not women. I was aghast at that statement and the sexism that reeked from it. Let's not forget that just because Salman or anyone else is nice to you, they are the same with others. I had it the worst in terms of verbal, sexual, and physical abuse."
"This is not breaking news by any means. Rummage through any tabloid or a film magazine from the early 90's to 1999 and you will read articles about Somy being physically abused by Salman," she said.
While revealing the 'dark and hidden side of Salman Khan' and how she thinks speaking her truth will bring it out, the Pakistani-American actor said, "I remember laying in bed for months due to severe back pain and not once did he come and sit by my side to ask me how I was doing. Even Tabu came to visit and while I was screaming and crying in pain she began shedding tears because she couldn't stand to see my condition. In 2018, I had to have back surgery because I couldn't get out of bed...The doctor asked me if I was ever in a physically abusive relationship and I told him the truth."
Somy also alleged that Salman is behind the ban of her NGO's show. Well, we don't know how much of all this is true or not. But let's just hope that if it is, she gets the justice she wants!