Bollywood ace director Hansal Mehta's latest thriller flick 'Faraaz' has finally secured a date for its theatrical release.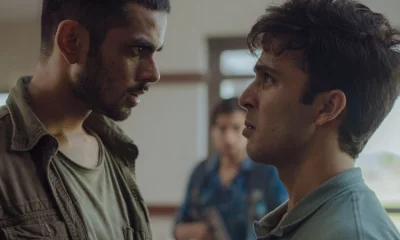 Based around the real-life events which led to a spine-chilling terrorist attack in a café in Bangladesh in 2016, the flick will release in theatres on February 3, 2023.
On Monday, Hansal Mehta took to his Twitter account to reveal the poster of his upcoming film, 'Faraaz.'
The film is directed by Hansal Mehta, and produced by Bhushan Kumar, Anubhav Sinha, Sahil Saigal, Sakshi Bhatt and Mazahir M. The film is jointly produced by T-Series and Benaras Media works in association with Mahana Films.
"To me, Faraaz is a story of our polarised times. Through the one event that rocked Dhaka — the 2016 attack on the Holey Artisan cafe — I've tried to explore the broader theme of violence and what really drives young, vulnerable minds towards it. Designed as a nail biting thriller that plays out over one tense night, my attempt with Faraaz has also been to shine a light on the immense courage and humanity that it takes to stand up against violence. Because standing up against bigotry and the carnage it triggers is the only way to defeat it," said director Hansal Mehta.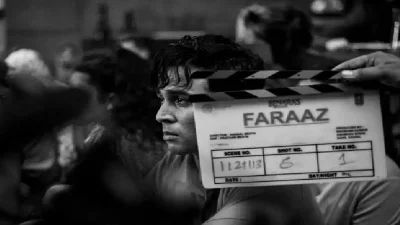 'Faraaz' received an overwhelming response at the BFI London Film Festival 2022, where it had its world premiere.
The film stars Zahan Kapoor, Aditya Rawal, Juhi Babbar, Aamir Ali, Sachin Lalwani, Palak Lalwani and Reshham Sahaani in the cast.