The National Film Award-winning actress, Zakia Bari Mamo starrer new movie 'Ora Sat Jon' will be released in theatre on March 3.
The film based on the Liberation war has been directed by Khijir Hayat Khan. Khijir himself has written the story, dialogue and screen play of the project.
As the project is titled 'Ora 7 Jon', the story of the film revolves around a squad of seven freedom fighters, aged between 22 and 40 years, and their dedication to the battlefield during the war against then West Pakistan.
Mamo will play the role of a freedom fighter named Aparna Sen in the film. The actress recently posted the release date on her official Facebook account.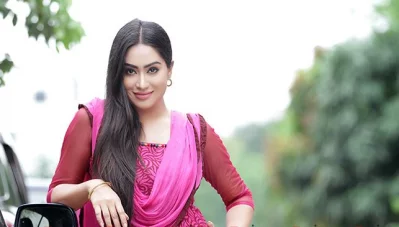 Mamo said, "Movies of Liberation War means leaving a certain formulaic idea or put in a certain limit. But the cinema of the liberation war means to leave the idea of the movie that is tied to the barrier or checkerboard - that time is not really now. I will certainly request the young generation to watch the film without having these certain mindset. If one can watch the film without stereotyping it only then people can enjoy the film totally. I am very satisfied to work in this movie - it really took a lot of hard work for me and also for all of us. Our main goal is to please the audience."
"Some of our freedom fighters and their families watched the film and said I've successfully portrayed the time of liberation war. This actually gave me the courage to move forward. I request everyone to watch the film," said Khijir Hayat Khan.
The film also stars Intekhab dinar,Imtiaz Barshon,Saif Khan, Khalid Mahbub Turjo, Shahriar Ferdous Sazeeb, Joy Raj, and Hamidur Rahman.
Meanwhile, on the work front, Mamo is now working on a web series 'Marcialis' directed by Shahed Emon. She will play the role of Sinthia Karim in the web series.