Colombian pop singer Shakira has broken Latin YouTube records with her hotly dropped diss song about Gerard Pique titled Out of Your League.
In the song, the Waka Waka hitmaker seemingly referred to Pique's new flame Clara Chia Marti as she croons, "You traded a Ferrari for a Twingo. You traded a Rolex for a Casio."
In another apparent brutal dig at her former partner, the Columbian singer says in the track, "A lot of gyms, but work your brain a little bit too."
The video of the now-viral song has been watched more than 63 million times in just 24 hours, which has made it the most-watched Latin song in a day.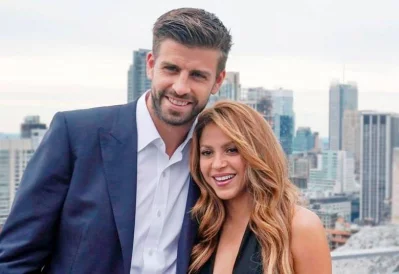 Shakira and Piqué, who played for Barcelona, Manchester United and the Spanish national team, separated last year after more than a decade after birthing two children.
In September 2022, Shakira opened up about the split with Gerard. While speaking to Elle Magazine, she rued the constant presence of the paparazzi watching her every move. She said, "It's hard to talk about it, especially because I'm still going through it, and because I'm in the public eye and because our separation is not like a regular separation. And so it's been tough not only for me, but also for my kids.''