Bollywood actress Deepika Padukone, who plays a spy in the upcoming spy-thriller film 'Pathaan', has been called a bonafide action star by the film's director Siddharth Anand.
The film is set to release on January 25, 2023. A few days before the release of Pathaan, the film's director opened up about Deepika's solo action sequence in the film. Siddharth revealed that the actress wielded a Gatling gun in her action sequence. He is of the opinion that the actress steals the show in the scene and the audience will also love it.
According to Siddharth, "There is nothing more cool or sexy than a woman wielding a than a woman wielding a powerful weapon on screen. As a film-buff, I had always loved women doing sick action sequences, and so, when we got Deepika Padukone in 'Pathaan', we wanted to present her in her most badass self - a gorgeous, gun-toting, femme fatale spy that people have never seen before!"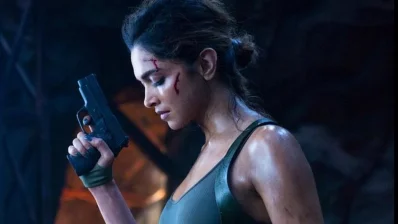 Deepika trained extensively with action director Craig Macrae for the stunts, to become the femme fatale that Anand had envisioned for the thriller.
'Pathaan', which sees Shah Rukh Khan returning to the silver screen after four years, also stars John Abraham.