Disney's CEO Bob Iger announced on February 8th that several fan-favourite animated movie sequels are in the works.
The sequels to three major films are currently in development including Toy Story 5, Frozen 3 and Zootopia, reports ANI (Asian News International).
Speaking to the company investors, Bob Iger, Disney's CEO said, "I'm so pleased to announce that we have sequels in the works from our animation studios to some of our most popular franchises - Toy Story, Frozen and Zootopia."
Before hinting that there will be further sequel announcements in the near future, "We'll have more to share about these productions soon, but this is a great example of how we're leaning into our unrivalled brands and franchises."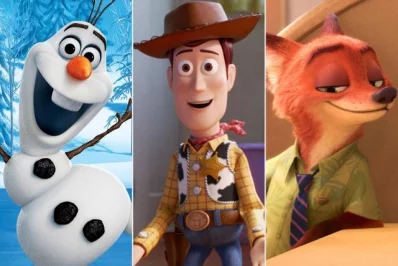 Tim Allen, aka Buzz Lightyear in Toy Story 1-4, reacted to the news on Twitter, writing, "See ya soon Woody, you are a sad strange little man and you have my pity. And off we go to a number 5! To infinity and beyond!"
Josh Gad, who plays lovable snowman, Olaf, in the Frozen franchise, also shared his excitement over a third instalment on Instagram.
The first Frozen film hit theatres in 2013 to a massive reception and was followed up with Frozen 2 in 2019, which grossed over $1.4 billion worldwide at the box office, according to Box Office Mojo.
Zootopia won an Academy Award for Best Animated Feature Film in 2017 The film hit theatres in 2016.
Meanwhile, the first Toy Story came out in 1995, becoming an instant classic. The newly announced sequel will follow Toy Story 4, which premiered in theatres in 2019, continuing the brands success on the box office.