As the company behind K-pop royalty BTS seeks to build a big stake in a prominent rival for close to US$900 million, a vocal activist fund is playing a leading role in the target's all-out efforts to stay independent.
The fund, Align Partners, is fronting a media campaign against plans by HYBE, home to acts like girl band NewJeans as well as BTS, to rack up a 40 per cent slice of SM Entertainment on the grounds of monopoly and transparency.
Align Partners' stake in SM, a pioneer in K-pop behind acts like Girls' Generation and Red Velvet, is just 1 per cent - but still worth tens of millions of dollars. Together, the fund's chief executive told Reuters, HYBE and SM will be a dominant force in South Korea's music business, now growing rapidly around the world.
"HYBE and SM together accounted for 52 per cent of record sales last year according to data from the Circle Chart," Align Partners CEO Lee Chang-hwan said in an interview, referring to South Korea's sales tracking agency.
"Concert tickets or album prices might be raised, which is something I believe the Fair Trade Commission will look into," he said, adding the impact of the acquisition on the diversity of the K-pop industry is also a "question worth asking."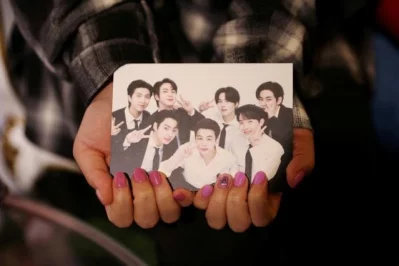 Under its plans, HYBE - worth more than US$6 billion by market value - is seeking to acquire an additional 25 per cent stake through an ongoing tender offer after agreeing to purchase a 14.8 per cent stake from SM's founder earlier this month - three days after SM struck a deal to sell a 9.05 per cent stake to South Korean tech giant Kakao Corp.
HYBE hasn't disclosed whether it intends to buy more of SM after the current tender offer. Taken together, the 40 per cent stake would cost HYBE about 1.137 trillion won (US$884 million) under current plans - though SM shares traded above HYBE's tender offer price on Thursday.
SM's market valuation - currently about 3.14 trillion won - could triple in three years if issues that have previously weighed on the stock, such as governance, are eliminated, Lee estimated.
"Any directors appointed by HYBE will work for HYBE ... not the 60 per cnt minority shareholders," said Lee, who has been nominated by SM's management for a seat on its board of directors at an annual shareholder meeting next month.
Align's Lee said this would become a proxy fight, with SM's current executives wooing shareholders with plans to improve SM's sales and profitability.
HYBE said in a statement on Thursday it "plans to make every effort to advance the governance structure of SM Entertainment" and its tender offer is the same price it paid to SM's founder as it works to increase minority shareholders' profits."
"Directors (proposed by HYBE) will seek to make SM Entertainment a company ... that puts shareholder rights first," HYBE said, adding that it will engage sincerely with antitrust watchdog Fair Trade Commission's review.
According to internal data provided to Reuters by Blind, an anonymous professional networking website, 220 out of 259, or about 85 per cent, of verified SM employees using the network backed the company's current executives and Kakao, while the remaining 39 favoured the HYBE plan.