Megastar Amitabh Bachchan sustained an injury while filming in Hyderabad. As per reports, he suffered a broken rib cartilage during the shoot.
The incident occurred on the set of his upcoming film "Project K" while filming an action sequence. The actor, 80, was immediately taken to a nearby hospital for medical attention.
Amitabh confirmed about his injury in a blog post on Monday. He said his "rib cartilage popped broke" and muscle tore "to the right rib cage". Terming it "painful", Bachchan said he has been advised to take rest for a few weeks. "All else is well," he said, adding that he "shall be unable to meet the well wishers at Jalsa Gate this evening."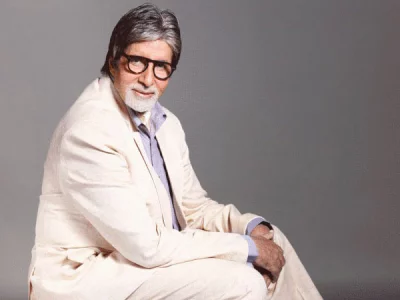 Prabhas and Deepika Padukone-starrer multi-lingual sci-fi movie, titled "Project K" will release in theatres on January 12 next year. The film features megastar Amitabh Bachchan in a pivotal role.
He told his fans that he was at present resting and healing his injury. Amitabh Bachchan suffered a muscular tear during an action scene in the Project K movie. It is believed that Bachchan will take a week's time to heal after which the shooting of the movie will resume.