The Ukrainian president said he was honored to shake hands with soldiers on the front line. Meanwhile, the IMF announced a $15.6 billion loan to support post-war reconstruction.
Ukrainian President Volodymyr Zelenskyy visited military positions near the front line city of Bakhmut on Wednesday.
"Donetsk region. The front line positions of the Ukrainian military in the Bakhmut area," Zelenskyy said in a post on Telegram, which included a video of him greeting soldiers.
He said this part of eastern Ukraine has seen the longest and bloodiest battles since the start of Russia's invasion.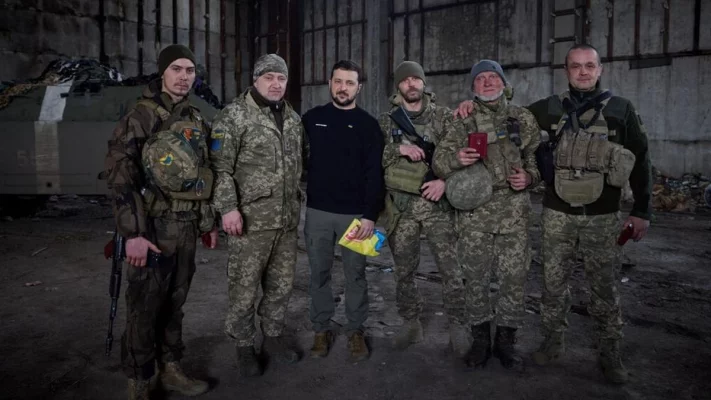 The Ukrainian president used the visit to award medals to soldiers in a warehouse near the battlefield.
"I am honored to be here today to award our heroes. To shake hands and thank them for protecting the sovereignty of our country," Zelenskyy said.
Bakhmut is a small industrial city that had a pre-war population of around 80,000 people.
Russian forces, spearheaded by Yevgeny Prigozhin's Wagner Group mercenaries, have been waging a monthslong assault on the city.
Although Russian soldiers came close to encircling the Bakhmut, Ukraine's military has held ground to the east and launched several counteroffensives.