Aaradhya Bachchan, daughter of Aishwarya and Abhishek Bachchan, has reportedly moved a case against a YouTube channel to the Delhi High Court.
The Delhi High Court on Thursday observed that 'technical reasons' cannot obstruct the way of justice in cases like that of children like Aaradhya Bachchan, wherein misleading videos were posted about her health on YouTube.
The court acknowledged that the nature of the content published on Aishwarya Rai Bachchan and Abhishek Bachchan's daughter was completely intolerable in law. It further stated there is no reason to be lenient about the content published online. Notably, the Bachchans had moved Delhi HC against YouTube channels publishing false reports on Aaradhya Bachchan's health.
Aaradhya, 11, has sought an injunction against such reporting about her as she is a minor. The case will be heard in the High Court on April 20. The petition reportedly states, 'The defendants' sole motivation is to unlawfully profit from the reputation of the Bachchan family, irrespective of the damage-causing to the plaintiffs and their family members.'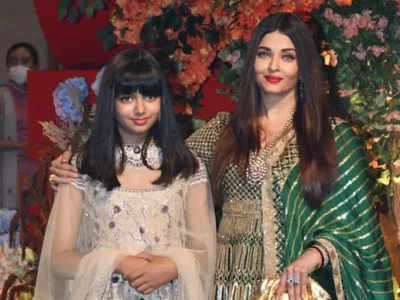 The petition reportedly directs the 10 defendants to immediately "de-list and deactivate all videos." Amitabh Bachchan's granddaughter has reportedly also made Google LLC and the Ministry of Electronics and Information Technology (Grievance Cell) as parties in the case. As per reports, the Bachchan family is seeking a direction to ensure that all the access of these 10 defendant is disabled for uploading such content. The petition is filed by the law firm Anand and Naik. They alleged that by uploading such fake news against Aaradhya Bachchan, they have violated her rights and have attempted to tarnish her goodwill and reputation.
This is not the first time that Aaradhya has been targeted by online trolls. In one interview, Abhishek Bachchan spoke about being perturbed by the constant attention and negative reporting that his daughter is subjected to, courtesy of her famous parents. Back then, he had said that he will not tolerate hate comments against his daughter and that if anything needs to be said to him, these trolls should keep his daughter out of the equation.
Meanwhile, Aaradhya Bachchan has been quite a public figure with her constant appearances. Most recently, she was spotted with mom Aishwarya at the launch of the Nita Mukesh Ambani Cultural Centre (NMACC) in Mumbai. She also travels with Aishwarya on her international projects.