Bollywood actress Sonam Kapoor has been invited to perform at the historic King Charles III's Coronation Concert on May 7 at Windsor Castle, UK.
Sonam will be the only Indian celebrity to attend the concert. She will perform onstage alongside legends like Lionel Richie, Katy Perry, and Tom Cruise at the King Charles Coronation Concert in front of 20,000 public members and invited guests, as well as millions around the world, where she will also introduce Steve Winwood and the special Commonwealth virtual choir.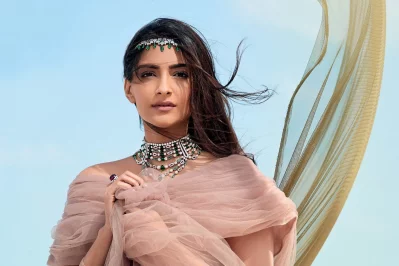 On the occasion, Sonam said,"I am honoured to join the Commonwealth virtual choir for this ceremony, celebrating His Majesty's love for music and art. It's a momentous occasion that signifies a commitment to a positive, inclusive, and optimistic future for the United Kingdom, with the Choir's music paying tribute to the royal legacy and promoting unity, peace, and joy."
The concert will take place a day after the Coronation of His Majesty the King and Her Majesty the Queen Consort at Westminster Abbey. The event will be hosted by Hugh Bonneville.