Legendary Bangladeshi film actor and ruling Awami League lawmaker for Dhaka-17 Akbar Hossain Pathan Farooque passed away today (May 15).
"He breathed his last at Mount Elizabeth Hospital in Singapore while undergoing treatment around 8:30 this morning", said actor's son Sarat.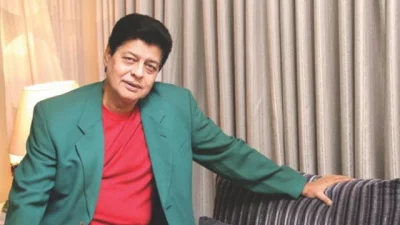 Actor Farooque was a freedom fighter, film producer and businessman. He is also known as "Mia Bhai" to mass people. He appeared in over 150 films in a career spanning more than five decades. Most of his films were commercially and critically successful.
Farooque is one of the most recognizable stars of the classical and golden era of Bangladeshi film industry. He won the National Film Award for Best Supporting Actor in 1975 for his performance. In 2016, he was awarded the Lifetime Achievement Award.