Popular dhallywood actress Pori Moni starrer movie 'Maa' premiered at the Marche du Film, the commercial arm of the 76th Cannes Film Festival on May 20.
The plot of the film is set in the background of the liberation war in 1971. Directed by Aranya Anwar, this is an emotional story of a helpless mother of a seven-month-old baby who is declared dead.
Pori Moni is playing the role of a mother.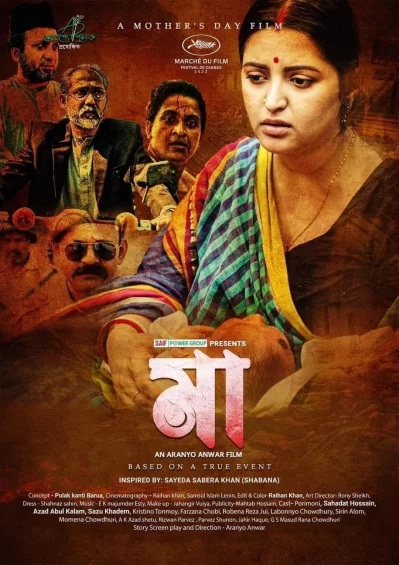 The movie was scheduled to be released in the country's theatre on May 19, while it is going to be released in the theaters of the country on May 26.
Apart from Pori Moni, Azad Abul Kalam, Farzana Chobi, Saju Khadem, Robena Karim Jui, Shilpi Sarkar Apu, Labanya Chowdhury and Shahadat Hossain played important roles in it.
Marché du Film–Festival de Cannes is held annually in conjunction with the Cannes Film Festival. Over 12,500 film industry professionals head to Cannes each year to present and discover almost 4,000 films and projects in development at 33 screening venues.