Bollywood actor Manoj Bajpayee, who is currently busy promoting his upcoming movie 'Sirf Ek Bandaa Kaafi Hai', spoke about nepotism and the death of fellow actor Sushant Singh Rajput.
While talking to Aaj Tak, Bajpayee shared fond memories of Sushant, saying, "We really became close and he had so much love for me."
"He wanted to be a star and there's too much competition there. Anyone who enters the field to be a star would try their best to clinch that position. However, he couldn't bear the same. I have realised that he was a pure soul and andar se baccha tha (He was a child at heart). He could not understand the manipulation that was needed," added Manoj.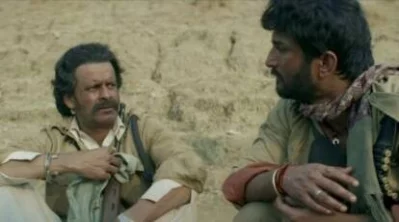 Manoj, 54, also said that Sushant wasn't as thicked-skin as he was to survive in the industry, he said, "Industry mein politics humesha hota hai but it gets dirtier as you climb the ladder of success. I never had an issue as I was stubborn and thick-skinned. He wasn't and thus could not manage the pressure. He had spoken to me about being worried about these things as it affected him."
Sushant Singh Rajput was found dead at his residence on June 14, 2020. His death sparked a serious debate on nepotism in the Bollywood industry.