Priyanka Chopra's much acclaimed American web-series Citadel will be getting another season, confirms Amazon Prime.
Citadel, directed by Anthony Russo and Joe Russo received a lot of love from the audience all around the world. It became the second most-viewed shows on Amazon Prime.
Keeping in view the immense love that first season received, the makers have decided to renew the show for another season.
Executive producers of the show, Anthony and Joe Russo in a joint statement said, "AGBO is thrilled to embark on this next phase of the spyverse with Jen, Vernon, and the entire team at Amazon. The innovative storytelling of Citadel has paved the way for an incredible, worldwide collaboration with creatives in front of and behind the camera."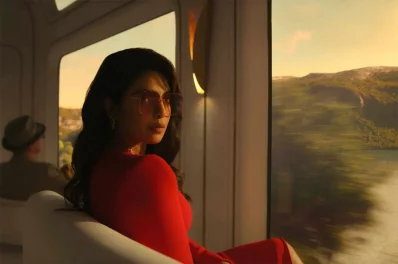 The final episode of Citadel Season 1 will drop on Amazon Prime Video on May 26. With all Citadel episodes available to binge, the first episode will be made free to stream without membership on Prime Video for a limited time.
Season two will film in California, relocating production from the United Kingdom. In addition, Citadel spinoffs are already in the works in Italy and India.
The actress took to her social media accounts to share the exciting news with her fans. She wrote she can't wait to begin filming for the follow-up with the makers.