Litchi or Lychee is a juicy and delicious fruit of the summers. The fruit is very sweet and extremely nutritious. They are grown in subtropical areas of the world and are very popular in our country.
There are several benefits of lychee fruit. Litchi contains a low molecular weight polyphenol called the oligonol. This is a type of mineral which is used to enhance the blood flow within the body system and ideal to help in losing weight. Oligonol strengthens the skin and protect it from UV rays while it has many anti-oxidant and anti-influenza virus actions as well.
Benefits of litchi fruit
Supports bone health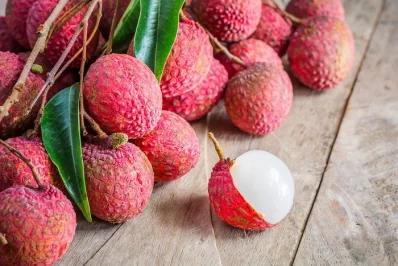 Essential nutrients like magnesium, phosphorus, iron, manganese, and copper are abundant in litchi. These minerals are well known for enhancing calcium absorption in the bones and enhancing bone health.
Improves blood circulation
Copper found in litchi is an integral part of RBC formation. Therefore, the copper content can boost blood circulation and may increase the oxygenation of the organs and cells.
Promotes flawless skin
Litchi is a fantastic source of vitamin C and has powerful acne-fighting properties. Applying litchi juice can aid in the fading of marks and imperfections, leaving your skin smooth and flawless.
Benefits hair growth
Copper and Vitamin C, which are both abundant in litchi, assist in stimulating a healthy blood flow to the hair follicles and hence encourage hair growth.
Prevents cancer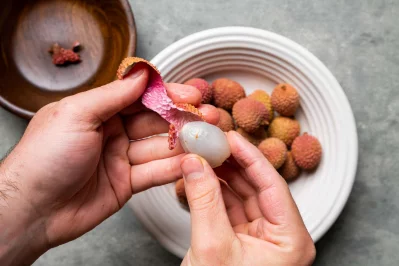 Litchi contains many vitamins and minerals. Many studies have shown that litchi can inhibit the growth of cancer cells because it contains flavonoids, which is effective against breast cancer. This is also a good source of vitamin C helps the body against heart disease. Vitamin C is also very good for the skin, bone and tissue.
Helps reduce fat in the abdomen
Though it does not occur naturally in a fruit, a mixture of litchi skin and green tea named Oligonol helps reduce the body's abdominal Fat, inflammation, and fatigue. One can consume this mixture as it is highly beneficial to the body's overall wellbeing.
Acts as analgesic effect and avoide diarrhea
To reduce pain, use big litchi fruit, cut in half then boiled over and dry it.It will reduce swollen glands in the body with a dose of 3-6 grams per day in the form of decoction.
It is rich in fiber, a must-have nutrient to promote regular bowel movement.
Helps to fight cancer
As per a scientific journal named "Cancer Letter," the litchi Fruit Pericarp (LFP) extract is rich in nutrients. It has anti-cancer properties, and the nutrients help fight liver cancer or any other sort of disease.
Boosts your immunity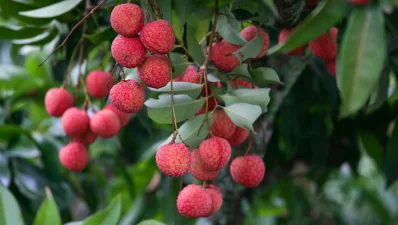 Litchis being rich in vitamin C, are rich in ascorbic acid and can work well in a single serving. It helps boost immunity. Vitamin C stimulates the activity of white blood cells in the body, which helps to protect the body against any foreign substances.
Helps in digestion
Litchi has dietary fibers which help regulate bowel movement. It improves metabolism and can relieve those suffering from constipation and other stomach ailments. It even stimulates the digestive juices helping to absorb the nutrients from the food.
Helps regulate blood pressure
The fruit has minerals such as copper and potassium. Potassium is a very important component that is found in the cell. It helps in controlling the heart rate as well as the blood pressure. You can be assured of protection against stroke as well as heart diseases when potassium is inside the body. The production of red blood cells will increase with the presence of copper.
Antiviral capabilities
Litchi contains Lycheetannin A2, which is a component of litchi. This helps prevent the spreading of diseases as it has strong antiviral capabilities.
Helps in weight loss
As litchi is rich in dietary fiber, it plays a great role in weight loss. The fruit has high water content and the least amount of fat, making it an ideal fruit for weight loss. It is very low in calories and so is the best fruit to be included in your diet.