Alia Bhatt is all set to make her Hollywood debut in Tom Harper's Netflix action film 'Heart of Stone'.
Recently, Alia attended the Netflix's Tudum 2023 event in Brazil along with so-actors Gal Gadot and Jamie Dornan for the trailer launch of the movie.
While interacting with the media at the festival, the Gal Gadot praised Alia and also revealed why the makers decided to cast her in 'Heart of Stone' in the first place.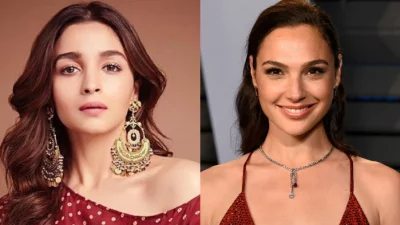 Gal stated: "I've been a fan of Alia from much before. I've seen RRR. We were looking for someone who looks fresh, has the ability to portray layered characters, and could look beautiful. And Alia was the perfect choice."
Meanwhile, Alia also spoke about her upcoming debut Hollywood project at the Tudum Festival. She said: "It was a very special film in the first place to be a part of. I shot it at a very exciting time when I was feeling like it was a nice time for me to break into another language, into Hollywood as you say. But it was a lot of fun and I met a lot of interesting people."
The action movie will be available on the streaming service on August 11.