Actor Dhanush and his wife Aishwaryaa, daughter of superstar Rajinikanth, announced their separation on January 17. The couple have decided to part ways after 18 years of marriage.
On Monday night, the pair released a statement online confirming the breakup. As of now, not a lot is known about what the pair plans to do next.
"18 years of togetherness as friends, couple, as parents and well wishers to each other. The journey has been of growth, understanding, adjusting and adapting," Dhanush shared the note on Twitter.
"Today we stand at a place where our paths separate. Aishwaryaa and I have decided to part ways as a couple and take time to understand us as individuals for the better," the statement posted by Dhanush read. The statement also requested fans and readers to "respect the decision" and give them the "needed privacy to deal with" the breakup.
Aishwaryaa who posted the statement on Instagram added "No caption needed. Only your understanding and love necessary".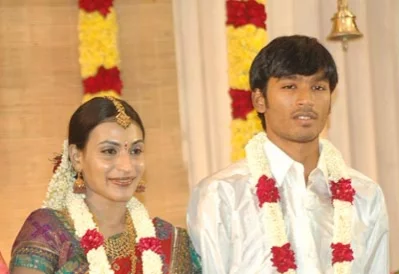 The two tied a knot in 2014. When Dhanush and Aishwaryaa got married, the actor was 21 years old and Aishwaryaa was 23. The pair has two children together, Yatra, who is 15-years-old, and Linga, who is 11 years old.
"The best thing about our relationship is the fact that we give each other plenty of space. Neither of us believes in changing for the other person just because we want to be together. When you are in your mid-20ss your mind is set in terms of what you believe in and it is very hard to change yourself," Dhanush had said once in an interview to a leading Indian publication.
Dhanush and Aishwaryaa's relationship had made everyone believe in love. So when the couple announced their split, the news left everyone in the industry and the fans shocked.