Is it really possible to improve your memory? There are certain foods that can even help to improve the health of your brain. What we eat can directly impact inflammation and oxidative stress in our bodies — both of which can affect our risk of neurodegenerative diseases, including Alzheimer's and Parkinson's.

Remember that if you go too long without eating, your blood sugar levels drop, and that impairs your focus and decision-making. The key is to know your own limit, then strive to stay one step ahead of your hunger throughout the day. Try noshing on something that offers protein and healthy fats for staying power, such as nuts, puffed chickpea snacks, or protein bars. Here are some of the best foods for your brain:
Eat your veggies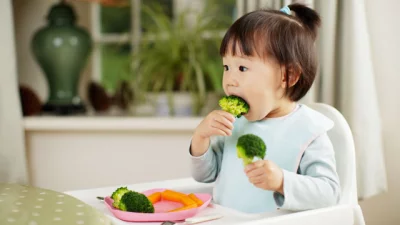 You're not likely to forget this message. Getting adequate vegetables, especially cruciferous ones including broccoli, cabbage and dark leafy greens, may help improve memory. Try a kale salad or substitute collard greens for a tortilla in your next sandwich wrap. Broccoli stir-fry also is an excellent option for lunch or dinner.
Get adequate omega-3 fatty acids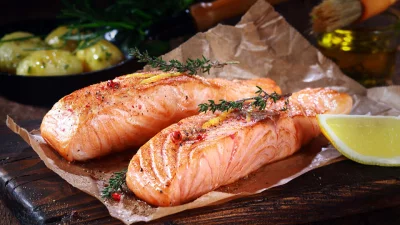 Research shows omega-3 fatty acids may lower your risk of Alzheimer's disease, thanks to their anti-inflammatory properties. Fatty fish, like salmon, sardines, herring or canned light tuna, are rich in two of the three types of omega-three fatty acids (DHA and EPA).
Walnuts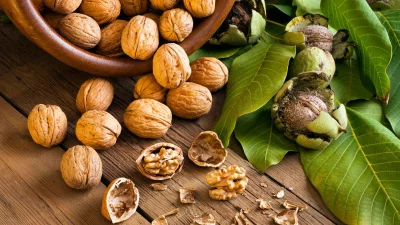 Well known for a positive impact on heart health, walnuts also may improve cognitive function. Snack on a handful of walnuts to satisfy midday hunger, add them to oatmeal or a salad for crunch or mix them into a vegetable stir-fry for extra protein.
Berries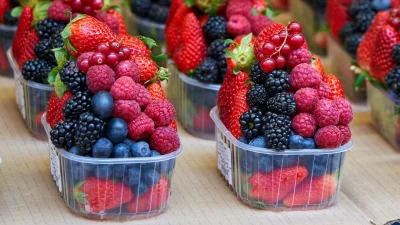 Strawberries, blueberries, raspberries and blackberries contain antioxidant properties that boost your health and even your brain health. While all berries are beneficial for brain health, blueberries are at the top of the list. They contribute essential nutrients to the body, including vitamin C, vitamin K, manganese and phytonutrients.
Beets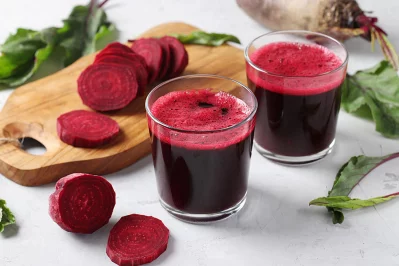 Beets are rich in nitrate, which is converted to nitric oxide in the blood. Nitric oxide relaxes blood vessels throughout the body, enhancing blood flow. The more blood that reaches your brain, the sharper you'll be.
Pumpkin seeds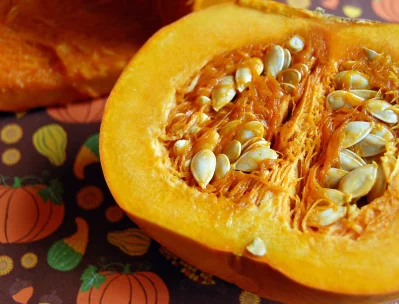 Pumpkin seeds contain antioxidants, as well as zinc, magnesium, copper, and iron. The brain uses zinc for nerve signaling, magnesium for learning and memory, copper for controlling nerve signals, and iron to prevent brain fog.
Turmeric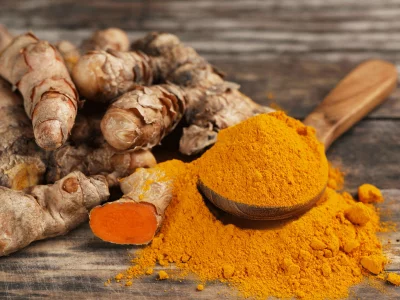 Curcumin, the bright yellow polyphenol compound found in turmeric, has been the focus of research due to its potential to prevent chronic diseases such as cancer, heart disease, arthritis, diabetes, and Alzheimer's disease. Take a supplement (check with your doctor first) or try to cook with the spice twice a week.
Dark chocolate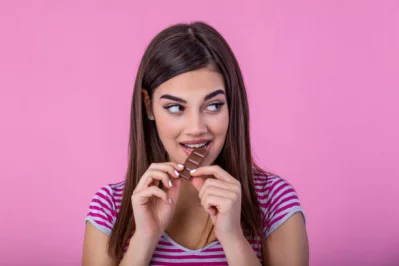 Dark chocolate has antioxidant properties to combat cognitive decline, as well as the natural stimulant of caffeine to enhance focus. Dark chocolate can help improve memory, alertness, and clarity by increasing blood flow to the brain.
Fermented foods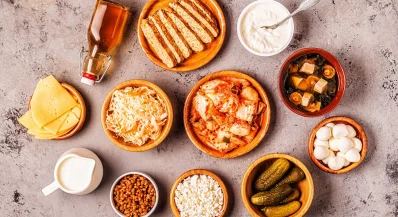 Fermented foods are rich in probiotics which help to keep your digestion healthy by populating the gut with beneficial gut bacteria. With the link between the gut and the brain, fermented foods also have an impact on brain health as well as the immune system. Include cheese, butter, yogurt, tofu, kefir, sauerkraut, pickles, fermented fruits and vegetables, soy sauce, sourdough bread, and fermented cereals in your diet.