President Joe Biden on Wednesday announced eight judicial nominees, including Nusrat Jahan Choudhury who would be the first Muslim woman to serve as a federal judge.
Nusrat is the legal director for the American Civil Liberties Union of Illinois since 2020 and worked for more than 10 years for the ACLU in New York. If confirmed, she would be the first Muslim-American woman, first Bangladeshi-American and second Muslim-American to serve as a federal judge.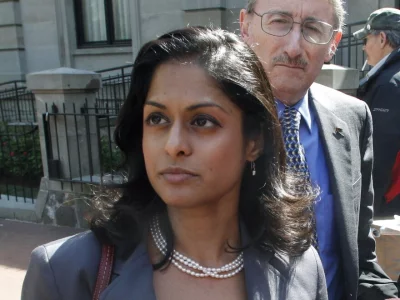 Her nomination is part of eight nominees being proposed by Biden, the 13th tranche since the president assumed office in January 2021. Biden has now nominated 83 federal judges.
Other nominees include Judge Ana Isabel de Alba, who would be the first Latina to serve on the Eastern District of California and the second-ever Latino judge on that court. Judge Nina Nin-Yuen Wang would be just the second Asian-American to serve on the United States District Court for the District of Colorado, Arianna Freeman, Tiffany Cartwright, Robert Steven Huie, Natasha Merle, Jennifer Rearden.
In June 2021, the Senate confirmed Zahid Quraishi to serve as a U.S. district judge for New Jersey, making him the first Muslim in U.S. history to be confirmed as a federal judge.
Nusrat tied the knot with Michael Early in 2014.