Shilpa Shetty was relieved from the obscenity case that she landed in after Richard Gere kissed her in 2007. A Mumbai court called her the victim in the case.
Almost 15 years after Shilpa Shetty landed in an obscenity case Richard Gere kissed her in a public event, the actress was discharged from the case by a Mumbai court. In 2007, Richard and Shilpa had come together for a promotional event in Rajasthan. On the stage, Richard took Shilpa in his arms and kissed her, causing a stir in the country.
Following the controversial public kiss, three cases were filed in Rajasthan and Uttar Pradesh against Shilpa and Richard. The duo was accused of 'obscenity and indecency.' Now, a Live Law report has revealed that Shilpa was granted relief in the case by Metropolitan Magistrate Ketaki Chavan. "It seems that the accused Shilpa Shetty is the victim of the alleged act of accused no. 1 (Richard Gere.) Not a single element of any of the alleged offence is being satisfied in the complaint," Magistrate Ketaki Chavan observed.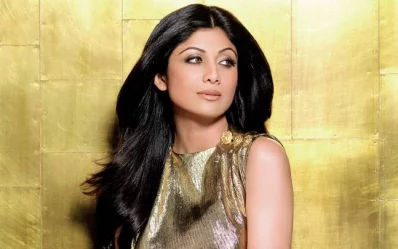 As per a report, the actress, through her lawyer Madhukar Dalvi, stated in the discharge plea that the accusation against her was that she had not protested when she was kissed by 'co-accused' Richard. The actress' plea also said the sections she was booked under could not be applied against her.
Shilpa was all over the news last year after her husband Raj Kundra was arrested in a pornography-related case.
On the movie front, Shilpa made her Bollywood comeback with Hungama 2, which was released on an OTT platform. The movie was directed by Priyadarshan and jointly produced by Ratan Jain, Ganesh Jain, Chetan Jain and Armaan Ventures. It also starred Paresh Rawal, Meezaan Jafri and Pranitha Subhash in key roles. Shilpa will be next seen in Nikamma.