TikTok is a free social media app that lets you watch, create, and share videos -- often to a soundtrack of the top hits in music, right from your phone. The app thrives off trending hashtags and challenges. These are community led and usually start by one short video introducing the particular challenge. Before you start making videos, it's a good idea to have a look around the platform first: check out some videos, explore the different features, and follow a few people or brands.
You can keep your videos private until you're ready to let them out into the world. This was done using an Android Pixel phone, so there may be minor differences in the interface.
Getting started
Tap the plus sign in the lower center of the display. You're now in camera mode. If you want to make a video inside of TikTok, hit the large record button and start recording.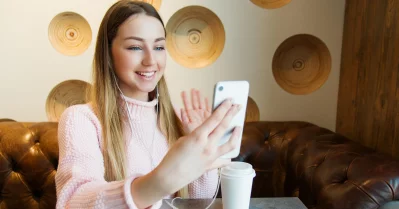 Just above that button are the time limits for your video. You can choose one of three: 15 seconds, 60 seconds, or 3 minutes. Below the button is a label for the camera button and, to its right, a link for a series of templates that will take several of your photos and put them into a prepackaged form. The Effects button to the left of the camera button, which will add interesting effects to your video as you film it.
Add sound
There are a variety of ways you can add music or other audio to your videos. If you like the audio in a video you're watching, you can tap on the moving circle in the lower-right corner. That will bring you to a page of videos that feature music from the artist. If you're currently creating your own video, you can tap on the big "Use this sound" button on the bottom to add it to your video. Otherwise, you can just "Add to Favorites" by tapping the button on top.
When you're ready to add audio to your new video, and you're in camera mode, tap the "Add sound" button on the top of the screen. You can do a search for an artist or song in the top search box, find new sounds using the Discover listing on the lower left, or look at your previously chosen Favorite on the lower right.
Swipe down on the page, and you can find some categorized playlists. Further down, you can see samples of types of available music; if you like a category, tap "See all" for more selections. Tape on the flag icon to favorite any you like.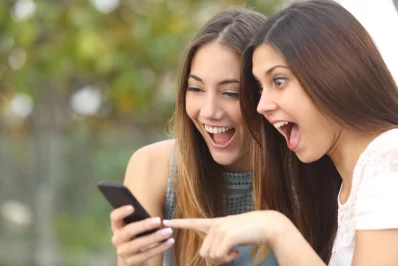 If you'd rather use a video that you already filmed, tap on the "Upload" button on the right side of the camera button. This will take you to your Photos app, where you can select one or more videos or photos in any combination you want.
When you choose a photo or video, a thumbnail will appear at the bottom of the screen, numbered in order of presentation. If you want to put them in a different order, press on the thumbnail at the button and move it to the left or right; you'll see that the numbering in the main window changes. When you're ready, select "Next."
Prepare your video
On the next screen, your video will play, with a cropping box at the bottom that lets you crop it at the beginning or end. You can also speed up your video by 2x or slow it down by 0.5x by tapping on the clock icon or turn the image by 90-degree increments by tapping the square icon. When you're ready, tap on the Next button.
This is where you can add sounds and effects. You can add text or stickers and you can add a filter and do a voiceover.
Finally describe your video; put in a few hashtags or tag friends; add a link. You can also decide whether to allow comments and whether to allow people to use your video in a TikTok Duet (where they could record a video side by side with yours) or a Stitch (where others can use parts of your video while crediting you). And (perhaps most important when you're a beginner) you can decide whether you want to keep it private, only share it with friends, or throw it out to the world.