Meta's Facebook Messenger is gaining some new features today for its end-to-end encrypted chats, although these are still entirely optional and opt-in, unlike WhatsApp, also owned by Meta, where the end-to-end encryption is the default. In Messenger, you need to specifically go to the menu and open a special end-to-end encrypted chat if you want to.
From now on you aren't restricted to one-on-one chats anymore - end-to-end encrypted group chats and calls (both voice and video) are now finally possible. So now you can choose (remember, it's an active choice you need to make) to "connect with your friends and family in a private and secure way", Meta says.
For disappearing messages in end-to-end encrypted chats, you'll get a notification when someone takes a screenshot. GIFs and stickers are finally available for end-to-end encrypted chats, as are reactions, replies, and typing indicators. Additionally, forwarding of messages is now possible.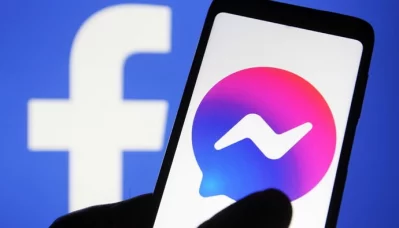 "We think it's important that you can use encrypted chats and feel safe, so we want to let you know if someone takes screenshots of your messages that disappear," Meta said in a blog post on Thursday.
As of default, Facebook Messenger chats aren't end-to-end encrypted, which means you have to turn on this feature. For example, you can opt-in to the secure chat or toggle the lock icon when you start a new chat. Either way, Meta is now adding more functions to encrypted chats, such as GIFs, stickers, and reactions.
It's also possible to long-press to reply or forward messages. The Verge notes that "encrypted chats also now support verified badges so that people can identify authentic accounts."
There's a new Snapchat-style screenshot notification. If you're in an end-to-end encrypted chat and you take a screenshot, Messenger will let the other user know in the chat that a screenshot has been taken.
Although Messenger is receiving some improvements regarding E2EE, Meta still plans to make all chats encrypted by 2023 when it combines Instagram and Messenger conversations.