Spotify, the music and podcast streaming platform on Sunday announced its plan to address COVID-19 misinformation on its platform after several entities called them out on the issue.
The streaming giant has been in the headlines for continuing to host podcasts accused of spreading misinformation about coronavirus.
As a result, musicians including Neil Young, Joni Mitchell and E Street Band member Nils Lofgren, have boycotted Spotify and requested their music is removed from the platform.
Now, Spotify CEO Daniel Ek has revealed some updates rolling out on the service "in the coming days", such as making the listener aware of any content that discusses the virus and sending them to a COVID-19 resource.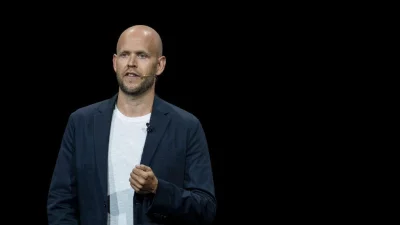 CEO Daniel Ek unveiled the plans on Sunday, claiming that the feedback on their platform policies made them "draw" between "what is acceptable and what is not."
Ek also admitted that they have rules for content creators in the place, but he noted that they were not "transparent" around the policies that "guide their content more broadly."
The Spotify CEO then pointed out that they have published their "long-standing Platform Rules" that can be found in their newsroom.
"These policies were developed by our internal team in concert with a number of outside experts and are updated regularly to reflect the changing safety landscape," EK noted.
Ek also revealed that Spotify would add a "content advisory" to any podcast episode that includes a discussion about COVID-19. Ek said this advisory would direct listers to their COVID-19 Hub, a resource that easy access to data-driven facts and up-to-date information from experts and public health authorities worldwide, as well as links to trusted sources.
Ek noted that this content advisory is the first of its kind by a major podcast platform that they hope will combat COVID-19 misinformation.
The Spotify CEO added that their company is also testing ways to highlight their Platform Rules in their creator and publisher tools.
Ek noted that the said move aims to raise awareness among their content creators to determine "what's acceptable and help creators understand their accountability for the content they post on our platform."
Amid the streamer's COVID-19 misinformation issue, Prince Harry and Meghan Markle said they would continue their partnership with Spotify.
The Duke and Duchess of Sussex reportedly reached out to Spotify to express their concern about the streamer's COVID misinformation issue. Reports said they had faced pressure to walk away from the deal after Neil Young and Joni Mitchell demanded their songs be removed from Spotify.
However, the Sussexes said they are willing to continue their partnership with Spotify to "ensure changes to its platform are made to help address this public health crisis."