Mobile phone cloning is a technique where the data from one cell phone is transferred into another phone. The other cell phone becomes the exact replicate copy of the original mobile phone like a clone. Phone cloning is illegal in most countries.
Hacking a phone can be done with an app. Once one of these apps are activated on your phone they can track just about all your activity. These applications can even remove the necessity to clone a phone. On the other hand, a cloned phone requires copying the SIM card and the IMEI number to do so.
Phone cloning involves copying the identity of one mobile device for use on another. Although there are three main cloning methods, AMPS, CDMA, and GSM cloning, only the latter is more popular.
How to know if your phone has been cloned or hacked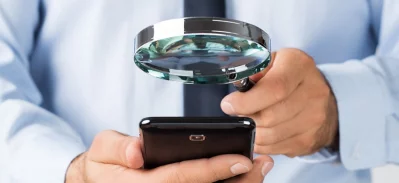 Poor call signal: No matter where you are, there is poor network. When someone is listening to your calls it takes up more signal juice.
More than one blue dot: If you experience more than one blue dot or your phone is showing your blue dot in a different location from where you are at the time of noticing this, beware.
Calls made by your number originate from other locations: Basically if you are in one place and your phone number is making calls somewhere else, then you have an issue. You may even hear from your carrier on this one. Keep an eye on your phone bill and stay in touch with your carrier if you experience this.
Inappropriate pop-ups: If you see inappropriate or X-rated advertisements pop-ups on your mobile phone, it could suggest that your phone has been compromised.
Calls or messages you have not initiated: If there are unknown calls and messages initiated from your phone, it could indicate that your device has been hacked.
Exponentially high data usage: Your data bill is suddenly higher than usual without you increasing your online activities, it is likely that your phone is hacked, and the fraudster is using your phone's data to run apps in the background.
Draining of battery: The battery life of your phone decreases with time, but if the battery drains at an alarming rate, that's a signal.
Poor performance: If your phone shows sluggish performance like crashing of apps, freezing of the screen and unexpected restarts, these are signs of a hacked device.
Unrecognized apps: If you notice any unrecognized applications downloaded on your device, it could be the work of a hacker.
Unusual activity on social accounts: If there are unrecognized activities on your social media or emails account that are connected to your phone, it could mean that a hacker has gained access to the device, and it could lead to identity theft.
No calls or messages: If you stop receiving calls or messages, the hacker may have gotten your SIM card cloned from the service provider.
How to reduce the risk of being hacked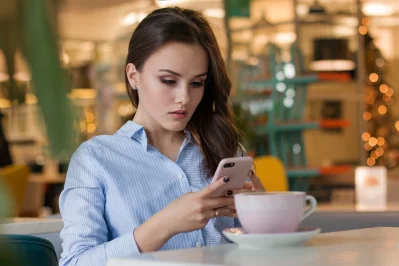 Delete unrecognized applications: Check your apps and delete all that you do not recognize.
Run anti-malware applications: Download a trustworthy anti-malware app that will detect malware and get rid of it.
Reset your phone: Resetting your phone is the easiest way to get rid of the malware.
Reset your passwords: Change the password of accounts connected to your phone to prevent the hacker from collecting your personal data.
Inform your contacts: Let your contacts know that your phone is compromised, and they must not click any suspicious messages received from your phone.
Contact service-provider: If you stop receiving calls and messages on your phone, it could mean a hacker is using a cloned SIM card. Contact your service provider to help resolve the issue.
There are some best practices to help secure your mobile devices is to avoid using public Wi-Fi, install security updates as soon as they are available, don't click on unconfirmed links in text messages and don't use public USB charging stations.