If you're a fan of screenshotting your chats and sending them to friends for their opinions, we've got some bad news. Now, Facebook is set to become the latest social media giant to introduce screenshot alerts, in a bid to add another layer of safety to its messaging function.
Meta CEO Mark Zuckerberg has cautioned Messenger users that their friends will soon be able to see if anyone screenshots conversations.
Zuckerberg says the Messenger update will notify members of a chat when someone has taken a screenshot, in an effort to help keep people's information private.
He demonstrated by posting a screenshot of a chat with his wife, Priscilla. Zuckerberg said that you get a notification if someone screenshots a disappearing message.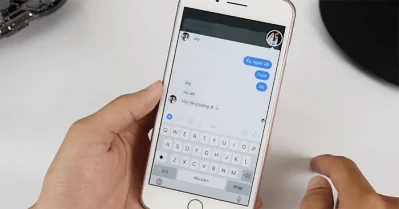 The end-to-end encryption feature was introduced by Facebook to provide an added layer of protection against hackers, criminals and other prying eyes. In secret conversations, users can set a timer to have their messages disappear from the chat after they've been viewed by the other person.
Anyone in the end-to-end encrypted conversation can reset the timer, and if the message isn't read within 14 days, it will automatically disappear from the chat.
Facebook warns that even with the disappearing feature, it's still possible for someone to forward, copy, photograph or screenshot the message and save its contents before it vanishes. The new update will notify users if the person they're speaking to screenshots a 'disappearing message' - alerting the person via a note in the chat that a screenshot has been taken.