Ukrainian President Volodymyr Zelensky has accused Russia of war crimes after air strikes, including on a central square, in the country's second city.
At least 10 people were killed and 35 hurt when an opera house, a concert hall and government offices were struck in Freedom Square in Kharkiv. After that the main TV tower in the capital Kyiv was hit, knocking media off air and killing five people. Along with the attack on Kharkiv, Russia has reportedly used cluster bombs against Ukraine, which are banned under an international treaty.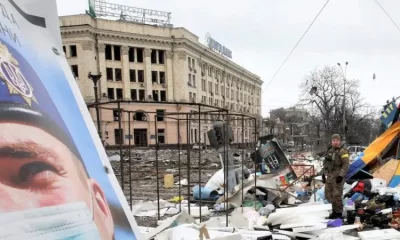 "This is the price of freedom," Zelensky said, the BBC reported. "This is terror against Ukraine. There were no military targets in the square – nor are they in those residential districts of Kharkiv which come under rocket artillery fire."
"Nobody will forgive," Zelensky said in a video statement. "Nobody will forget...This is state terrorism of the Russian Federation."
He added that defending the capital city of Kyiv was a top priority for Ukraine now.
Russia's military operation in Ukraine continued for the sixth day on Tuesday as missiles and rockets hit Kharkiv. Satellite images also showed a 64-kilometre-long convoy of Russian army vehicles lined up around the northern part of Kyiv.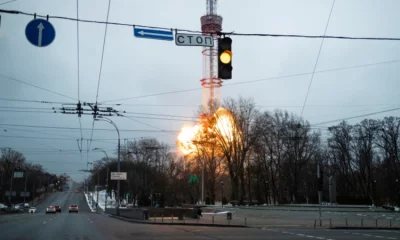 Videos shared on social media showed shelling on Kharkiv's central square and rockets hitting at a local government building. Ukraine's Foreign Minister Dmytro Kuleba condemned the "barbaric Russian missile strike" and accused Russian President Vladimir Putin of "murdering innocent civilians".
Russia has denied targeting civilians or committing war crimes during its invasion of Ukraine, the AP noted.
European Parliament members gave Zelensky a standing ovation on Tuesday after he pleaded for help during remarks from Kyiv.
U.S. intelligence reportedly says Ukrainian resistance to the invasion has been stronger than expected, as Russia has still not taken over the capital city of Kyiv.