The United Nations says it has recorded 136 civilian deaths, including 13 children and 400 people injured. The injured tally involves 26 children since the Russian invasion of Ukraine began.
According to Liz Throssell, spokeswoman for the UN Human Rights Office (OHCHR), "The real toll is likely to be much higher." It added that 253 of the victims were in the Donetsk and Lugansk regions of eastern Ukraine.
Along with those killed, the group found 400 civilians have been injured, 26 of which are children.
Throssell said many of the deaths have come from airstrikes and shelling from heavy artillery and multiple launch rocket systems.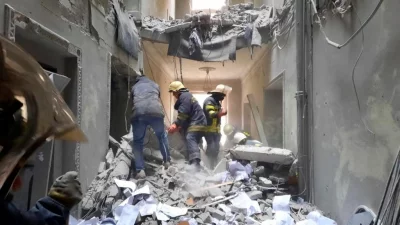 "These are only the casualties we were able to cross-check, and the real toll is likely to be much higher," the statement reads.
Videos have come out of the cities of Kharkiv and Mariupol showing civilians, including children, who have been killed by Russian attacks.
The United Nations World Food Program (WFP) is stepping up its activities in Ukraine to support up to 3.1 million people, said WFP spokesman Thomson Firi, adding: "Food stocks are depleted."