A Bangladeshi sailor was killed after a missile struck Bangladesh Shipping Corporation's bulker Banglar Samriddhi at the 363 mooring point in the port of Olvia on March 2.
The deceased was the ship's third engineer, Hadisur Rahman. He hailed from Barguna. A rocket fired by Russian forces hit the bridge of the ship at around 9.30 pm Bangladesh time last night. The ship looks like it was caught in the cross fire as Russian and Ukrainian troops exchanged fire over the Southern Buh river.
The rest of the crew survived and were able to extinguish a fire that broke out on the ship.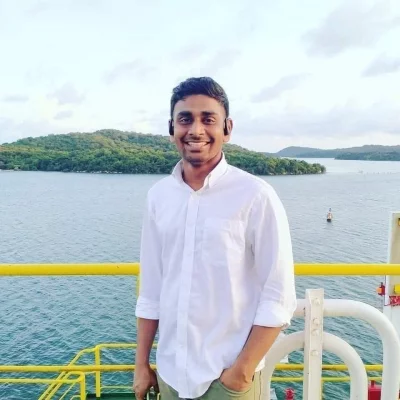 According to Commodore Sumon Mahmud Sabbir, BSC managing director, "A shell struck the ship around midnight on Wednesday. The shell detonated on the bridge, where third engineer Hadisur Rahman was on duty, and killed him. The other 28 on the ship are unharmed and the fire has been put out."
Two tugs were sent to rescue the crew. According to preliminary data, there were no casualties.
The ship entered port on February 23 and was waiting for loading with no possibility of exit due to illegal navigational warnings (PRIP) regarding restriction of navigation from the Navy of the Russian Federation.
While Ukraine closes its ports after the Russian attack, the ships waiting in the ports are also the target of Russian missiles.
There were 29 Bangladeshi seafarers on board, which was built in 2018. The ship was partly loaded and anchored at the Olvia Anchorage, Mykolaiv Port area, Ukraine, Black sea. It arrived from Eregli, Turkey on Tuesday 22nd February, 2022.