Zaporizhzhia nuclear power plant, Europe's largest nuclear power plant is on fire after an attack by Russian troops invading Ukraine, a plant spokesman said Friday (4 March).
In a statement, Ukraine's regional military administration said there was damage to the compartment of reactor No. 1 at the Zaporizhzhia plant in the city of Enerhodar, but it does not affect the safety of the power unit, adding that operational personnel are ensuring its safety.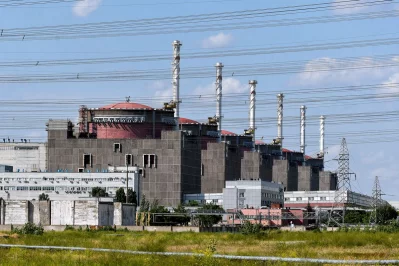 Hours after the incident was reported, Ukrainian authorities said that the safety of the Zaporizhzhia nuclear power plant was secured again.
Later, local authority said that Russian military forces have seized the nuclear power plant.
This comes after a second round of negotiations on Thursday, 3 March, where the parties reached a tentative agreement to organise safe corridors for civilians to be evacuated and for humanitarian supplies to be delivered.