Money was power once upon a time but now data is the power. That's why people are now more concerned about their data and its efficient management. Data analytics, data science, data scientist, big data analysis, data center, coding, cloud and cyber security are the very hot topics in this era of 4th industrial revolution.
We perform huge activities in our personal life as well as professional life which produces enormous data every day. These data are basically the facts or figures that can be processed; evidence, records, statistics, etc. from which conclusions can be inferred or can be analyzed and used in an effort to gain knowledge or make decisions.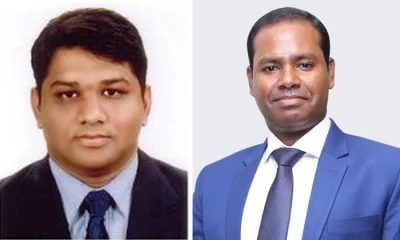 If data is not managed properly, decisions might not be realistic and even sometimes may be reasons for blunders that result in situations that go out of control and cause extreme loss. This fact can be clarified with an example. Every year we face many problems in our country like sudden price hike of commodities, shortage or surplus of cows during Eid Ul Adha, abrupt fall of share market etc. Have we ever dug out the reasons for these happenings? Yes, lack of data or inefficient management of data is solely responsible for such an abnormal situation faced by the people since nobody or institute in Bangladesh have the accurate data of demand, supply and the gap in the market. Similarly, business enterprises also count abnormal loss if they fail to preserve and manage historical accounting data, sales data, purchase data, product data, production data, productivity data, customer data, competitor data, human resource data, their performance related data, consumer data, their behavioral data, environmental data, microeconomics data as well as macroeconomics data.
Making decisions without data is like walking as a blind in the street. Partial data is more dangerous and misleading the decision makers results in a big blunder in the business. That's why efficient data management and its multi-dimensional uses have got high priority among the judicious executives. Companies which are successful today, they have a modern data management system. They use the latest technologies, based on artificial intelligence and business intelligence, for managing their data. Nowadays, data driven technologies help and guide humans to make the right decisions and run the business more efficiently and profitably.
Let's see how data management helps to run our business efficiently and profitably. Basically, profitability of a business depends on its operational efficiencies. If an enterprise can operate its business efficiently, its profit comes automatically. Operational efficiency is nothing but ensuring the best utilization of the enterprise's resources. Among all resources, human resource is the most important resource in the enterprise.
If human resources can be utilized in a more productive way, all other resources will get mobilized automatically. But productivity of resources cannot be measured without their productivity data. Which is why, managing the productivity data is a must for analyzing the productivity of the resources of business enterprises. Based on the data, authority can only take the right decision and initiative to increase productivity through improving the capability of the individual human resources within the enterprises. Similar to the productivity data, other data like - accounting data, sales data, purchase data, product data, production data, customer data, competitor data, human resource data, their performance related data, consumer data, their behavioral data, environmental data, microeconomics data as well as macroeconomics data need to be managed and analyzed for monitoring and evaluating the performance of the enterprise in the industry.
It is being observed that smart business enterprises from medium to large corporate houses across the globe already have understood the significance of various types of microeconomics, macroeconomics and sociological data. Which is why these enterprises already have implemented Enterprise Resource Planning (ERP) for the efficient management of their business. ERP is such a platform which can allow business enterprises to store all types of data relevant to the business and can provide effective reports in a usable format for efficient decision making by the executives with an excellent control system. A clear picture is visible in the market today that the performance, profitability and competitive strengths of ERP using companies are much better than the companies who are not using ERP in their businesses. In a summery, ERP increases efficiency, improve productivity, reduces unnecessary cost, provides single click data retrieve facilities, brings transparencies in the business, reduces dependencies, reduces human errors, ensures reliability of data, reduces system loss, ensure real-time monitoring control, helps in business process reengineering, allows decentralization, breaks the barriers of distance while access into the business, ensures work-life balance, after all increases the profitability of the business enterprises that leads to make the business sustainable.
ERP ensures high return on investment (ROI) for the business enterprises with its excellent data management facility.
-Mohammad Aman Ullah Aman is Adjunct Faculty, Dhaka School of Economics& Sustainable Business Development Expert.
Mohammad Afzal Hossain Akand is Joint Director of FICSD, Bangladesh Bank.